I've found a few wicker bicycle baskets at the thrift store. I knew they would lend themselves very well to being re-purposed as a vintage looking wall or door basket.
Here is one I made a couple months ago. It's been hanging around waiting for some dried hydrangeas and it's finally the right time for those!
It's been very rainy here and the hydrangea blooms need to be a bit papery feeling for good drying. These are just barely ready but they have been in the house in a vase and started drying a bit so I used them for the pics. To me, they look a bit wilted and not as full as I would like but I am having a hard time being patient so these are what you get today!
This is a super easy , small project that is perfect for summer!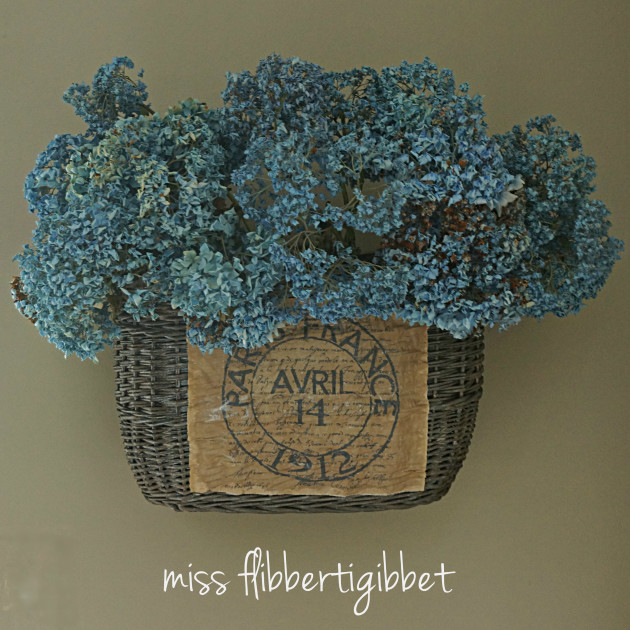 I first gave the basket a light spray of gray primer. Then I followed with a was of white gesso. There is already an open area on the back of the basket to attach it to the bike handlebars so I just added a loop of wire to make it easier to put over a hook.
Then I was ready for embellishment….
I used an image from the Graphics Fairy ….I love this Paris postmark with the French script!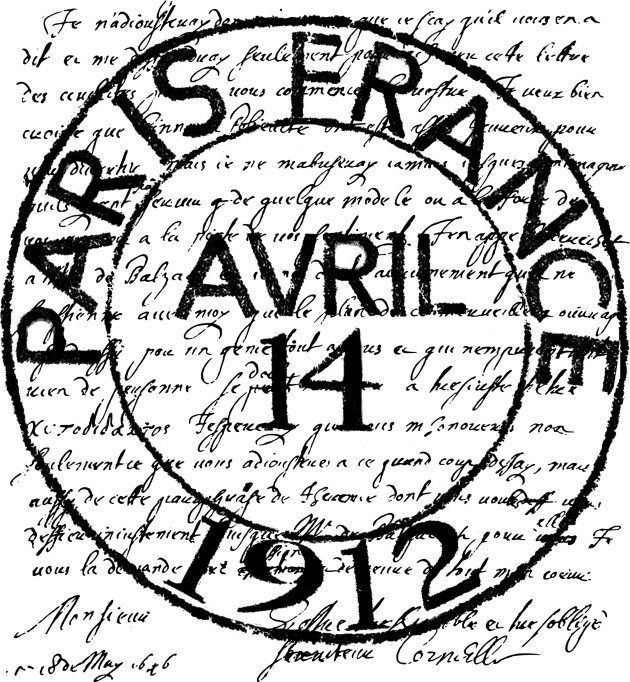 I wasn't able to locate the link for this image…I love the site but it is difficult to find specific images sometimes. I suggest if you see something you love…download it, because it may be hard to find later!
I downloaded it and printed it directly onto photo fabric. I chose the poplin.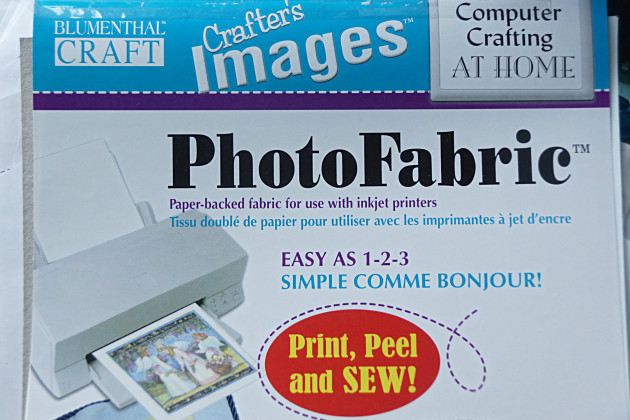 Once printed, I removed it from the paper backing and while it was wet, plunged it into a coffee bath to darken and age it a bit.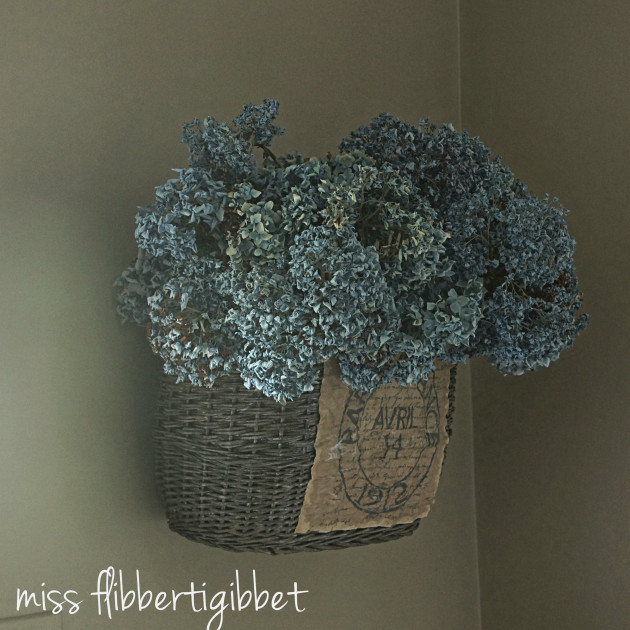 I let that dry and then ironed it smooth to set the color.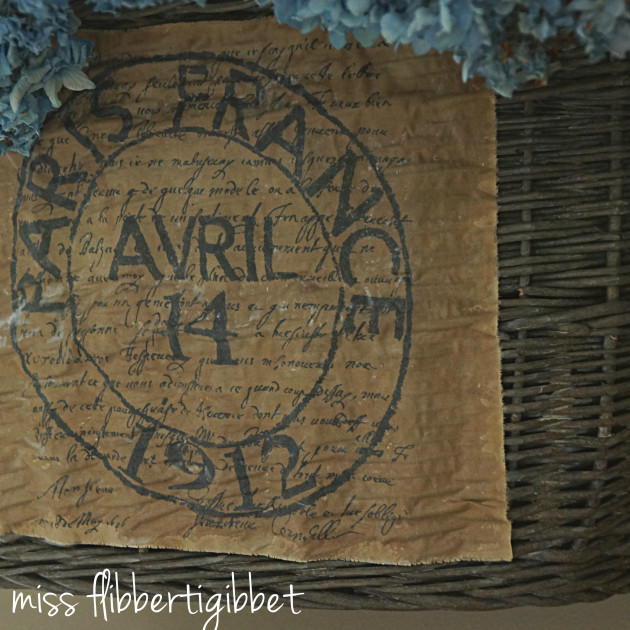 I used Mod Podge to attach it to the front of the basket and let that dry. I also gave a coat of matte Mod Podge on top of the fabric to make sure it was well adhered.
Once all that was dry, I then distressed the basket in a few areas and added dark wax for some more aging.
I love how it turned out! I think I'll make another for the shop!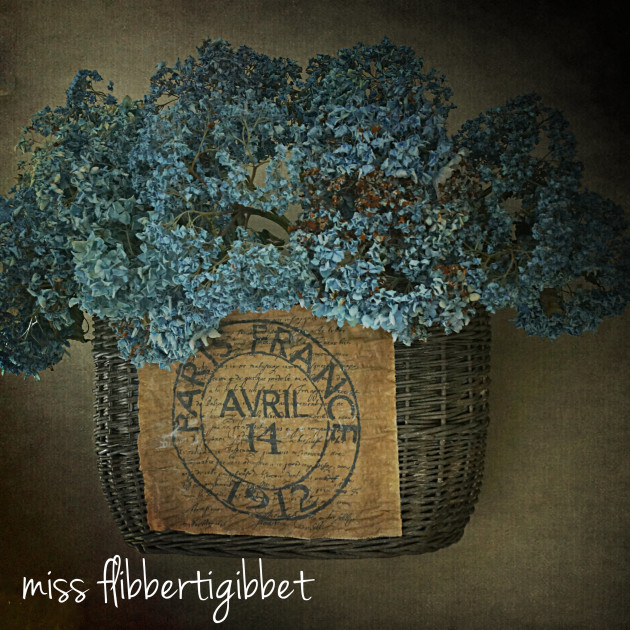 Hope you're enjoying your summer!