I have a thing for urns and ice buckets….especially in silver …..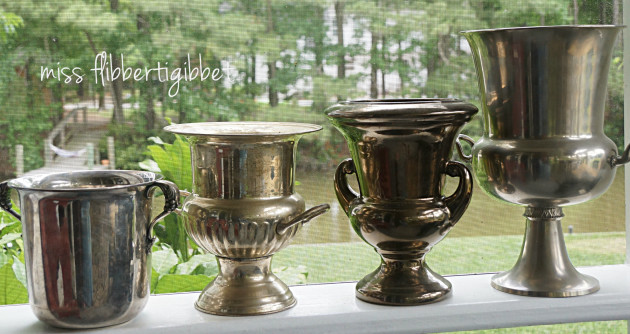 Thrift shops have yielded most of mine….
Sometimes they have pretty details….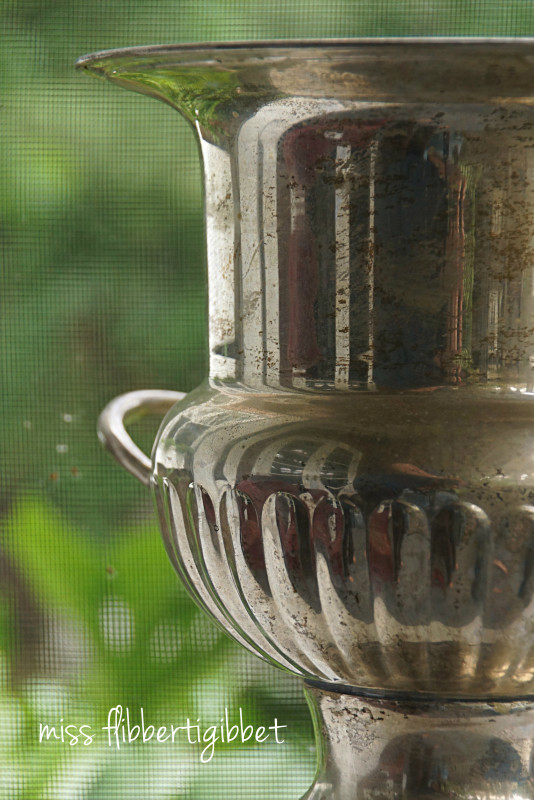 And I don't care if they're all tarnished either.
This really big one was an especially nice find….in pewter…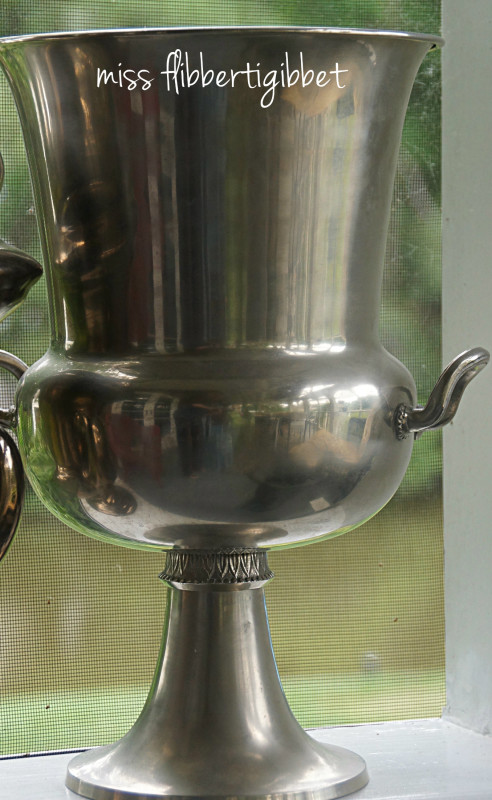 I mean…seriously, is there any better container for flowers?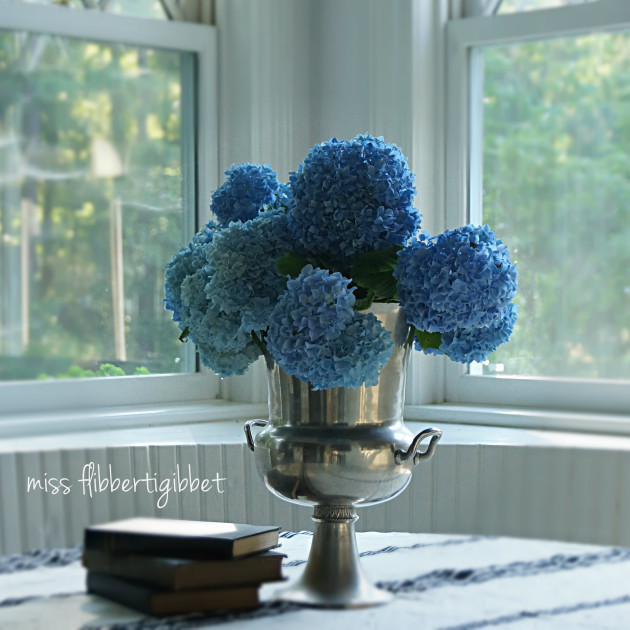 Not by a longshot……..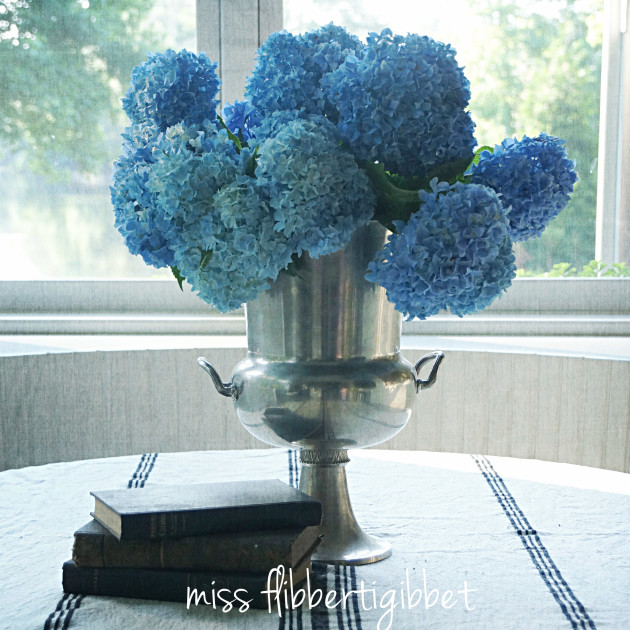 Unless you want to put them on the porch…
Then, an enamel bucket is good…..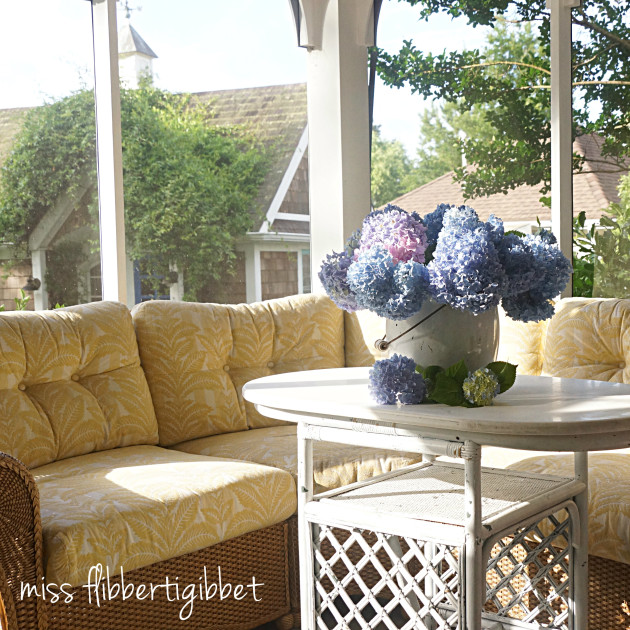 An old, banged up, enamel bucket…..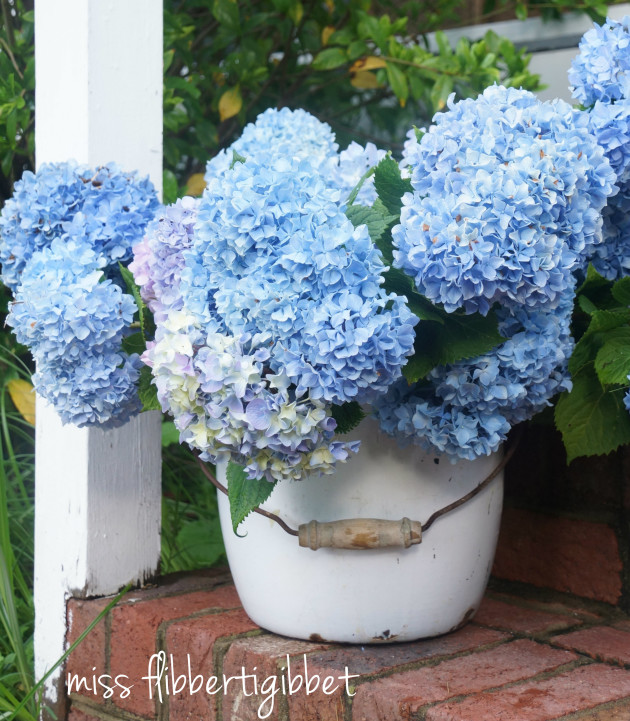 Yup…urns and buckets…can't go wrong……