I promised I would try and keep using some Powder River colors so you could see them on actual furniture.
Here is a girly petite desk I did with one of the lighter colors called Teton.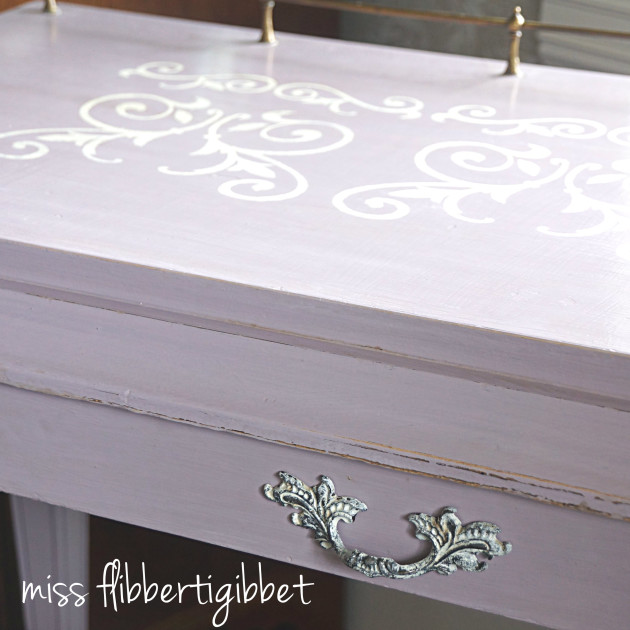 Just a bit distressed and I added a stencil to the top using acrylic craft paint.
It's quite a change from this French provincial style before picture!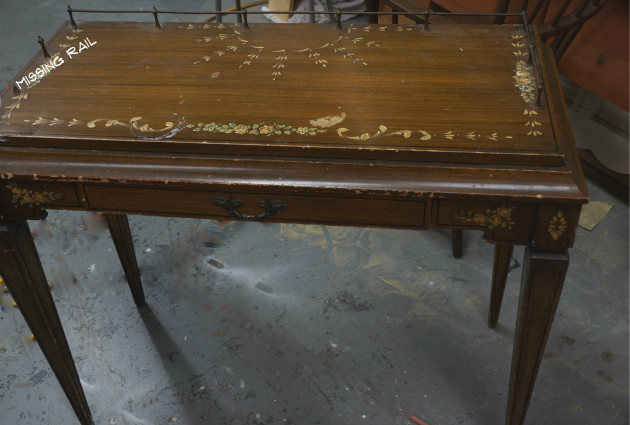 Unfortunately, my initial impression that I could just unscrew the parts of the rail that were broken turned out to be wrong. My poor husband had to get involved and we found out the entire top had to be removed in order to get to the screws holding the railing.
Plus, the painted design on the top required quite a bit of sanding to make a smooth tom without the relief of those designs showing through.
My "quick" makeover dragged on…compounded by the heat which really slowed me down. Sanding while sweating is SUCH a fun experience.
I couldn't bring furniture in the house because of some previous social plans and the desk sat, and sat, and sat some more.
Finally, events were over and I was able to bring it in the house to get it finished!!
I love this color!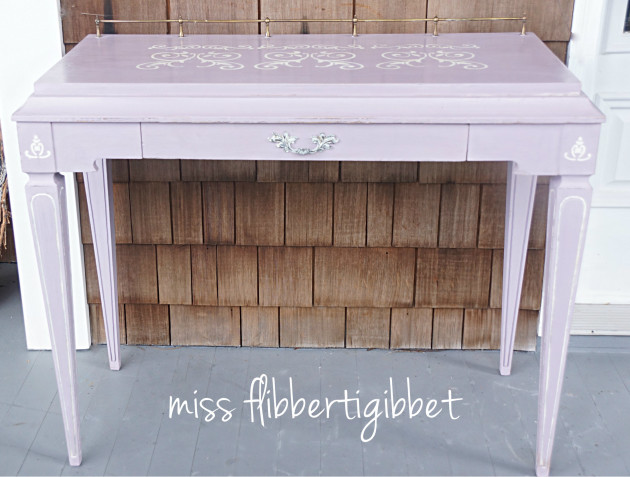 I added some white to the grooves in the legs and also a smaller stencil.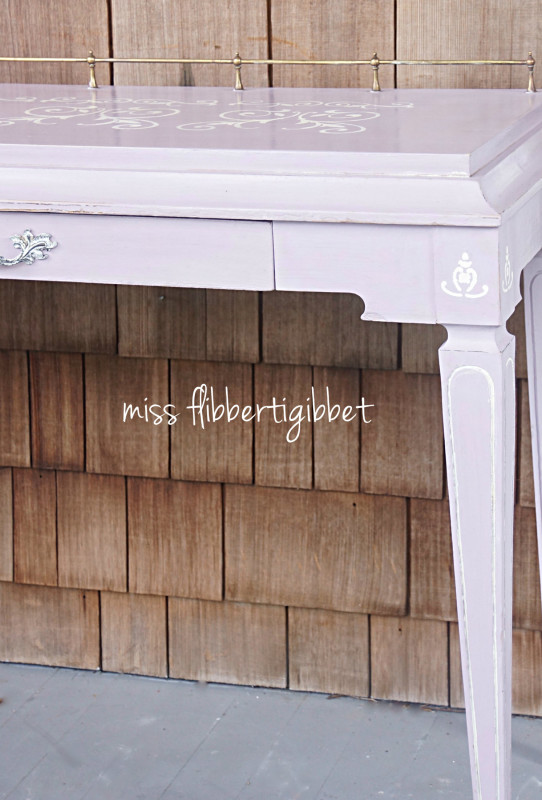 The drawer bottom was pretty marked up with stains, etc so I covered the bottom in some gray and white chevron paper.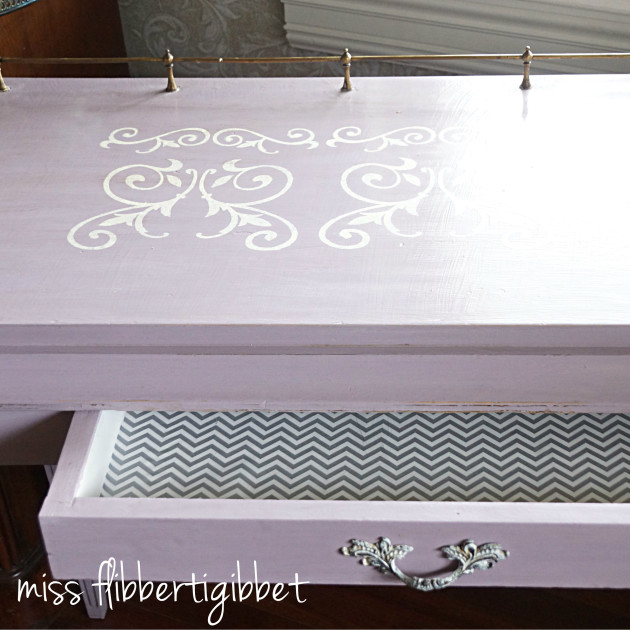 All in all…..I'm happy with this! It's heading to the shop today…I need to build up some stock before Haven because I'll be spending ALL my money there!!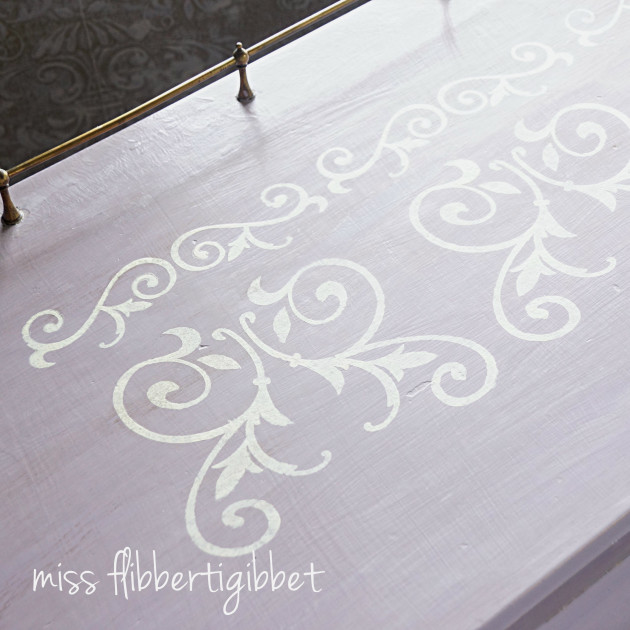 Remember…if you want to try out a Powder River shade…I now have 4oz sample jars!!
You can see the colors here..