As you can see from the title….this is a multi topic post today!
OK…paint….specifically Powder River Paint.
I've been using this paint for awhile now and showing you some of the pretty colors.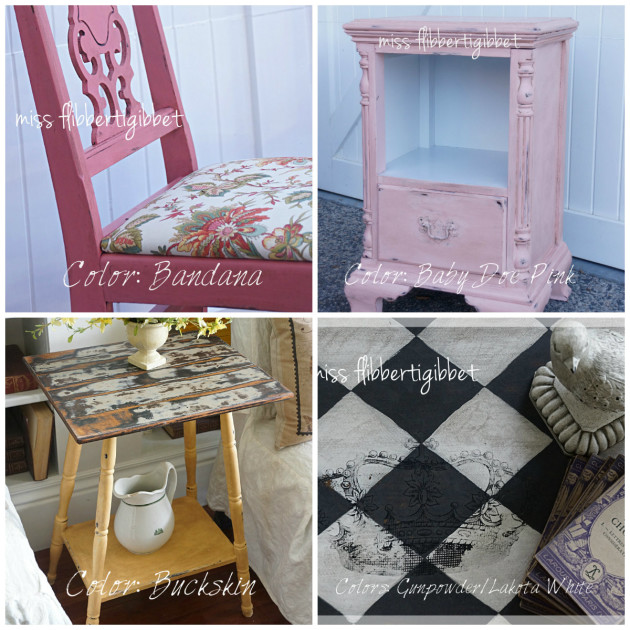 Kay Mount, the designer/creator/genius behind this paint has recently updated the website and I wanted to share it with you.
One of the really great things she did is on the Color Chart page. When you click on the color, you get the little backstory behind it!
So cute!

This little business is a real home-grown company and I love that!
No complicated list of steps to contact someone, no "press this number" voice menu, no "wait for the next representative" stuff.
Small can be a problem sometimes I suppose, but it's also nice to know that there are real people there too!
I hope you'll take a minute to visit the website and read the story of how the paint was created and especially read the "color stories"….Bandana cracks me up!
Link here….
Next…Haven…which also has to do with Powder River too!
I'm SO excited about this!
Kay and Bob at Powder River are sending me down with a PILE of free sample jars for you to try! They are choosing the colors so I can't promise I'll have them all but we should have a pretty good sampling!

Only one to a customer because I need room for all my SWAG and shopping at the Pottery Barn Outlet…..but you can team up with a friend and try more than one color!
So…find me at Haven….get a free sample and I'll also give you a 10% coupon toward your first online or shop purchase of Powder River!!!
Finally…hydrangeas…and more hydrangeas….
It's supposed to rain here all week, off and on. So, I am cutting hydrangeas for drying and trying to find enough buckets to put them in!
They sure are pretty aren't they?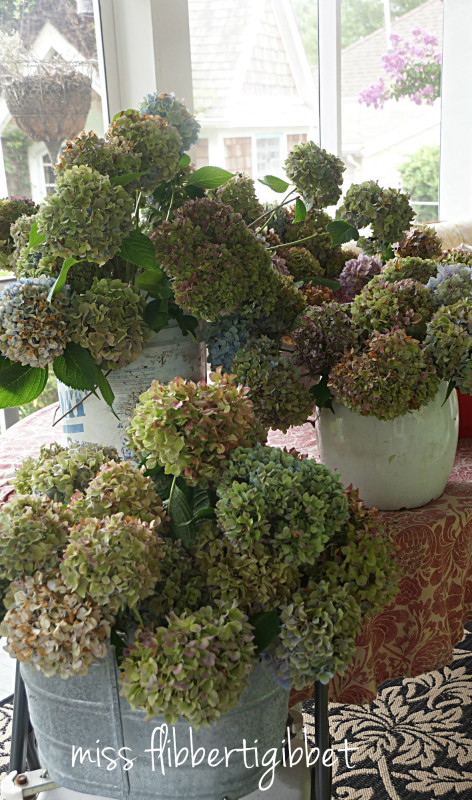 I have to find more containers! This is just from a few bouts of cutting!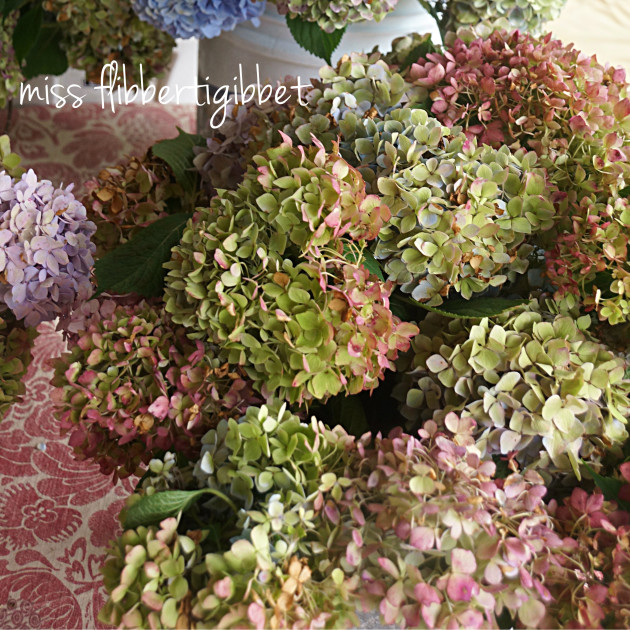 I love them when they are blue and pink, but these colors when they start to turn are my absolute favorite….just stunning!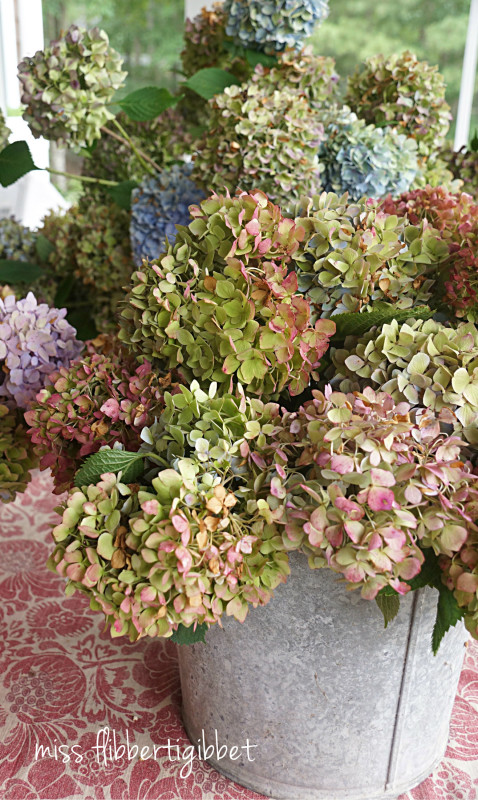 It's always a gamble each year as to how much color they will retain but I sure hope they stay like this!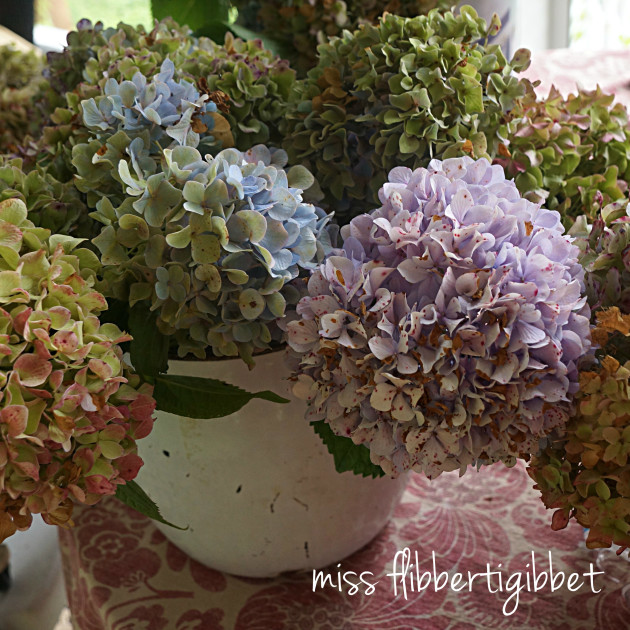 One last picture…..sigh…..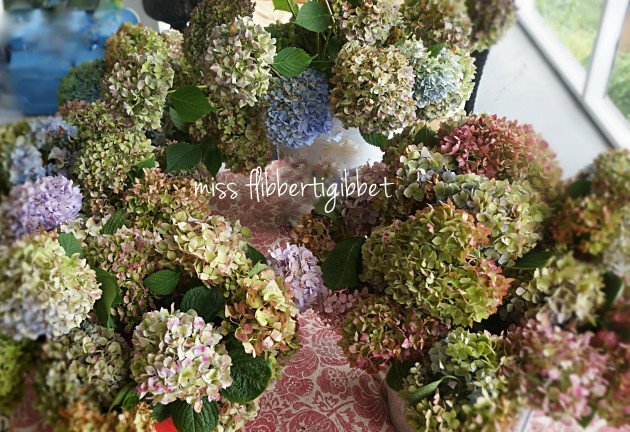 I've moved some furniture into the house so I can finish up these pieces….it's just too hot in the garage!
So, hopefully I'll be showing you a nice feminine desk in Powder River's Teton…a very pretty lavender!
Off today to IKEA and Hobby Lobby…..a three hour drive to both for me….but I can't wait!!
Do you have an IKEA or Hobby Lobby near you?