I'm not sure if you noticed but making pumpkins out of every material imaginable is all over the place. I saw gorgeous velvet pumpkins last year on several sites and thought I needed to make some this year.
Well (apparently) velvet pumpkins weren't enough. This year I have seen pumpkins made of:
-wood
-old shirts
-burlap strips
-muslin strips
-cardboard
-mason jar lids
-foam
-paper
-twigs
-corks
– (insert material)
Needless to say, I knew making a velvet pumpkin was not going to draw any interest! But, I still wanted one.
So I made one last week. This is NOT a tutorial…seriously, google "velvet pumpkin" and you'll be just fine.
I'm just showing you the one I made, that's all.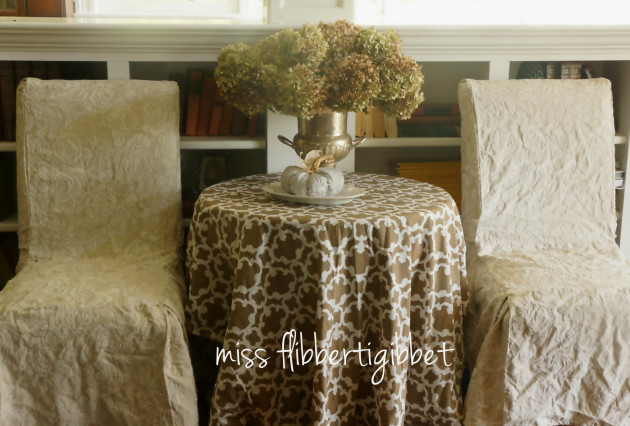 See it? Right there? On the ironstone platter? Quite impressive isn't it?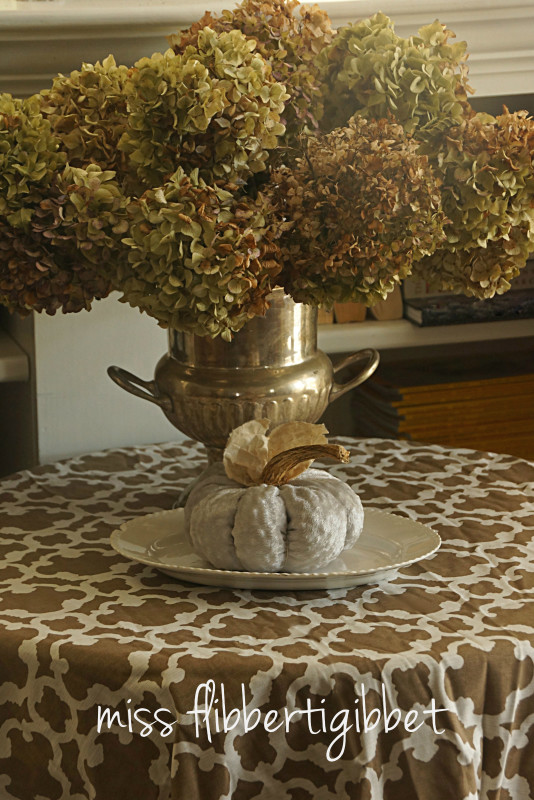 I saved a few pumpkin stems so I could use a real one. In my opinion…the ONLY way to go.
They're easy to make. I used some stretch panne velvet I already had. Cut a big circle, gather it up, stuff it, close the hole up and then I wrapped it with embroidery floss to squeeze some sections.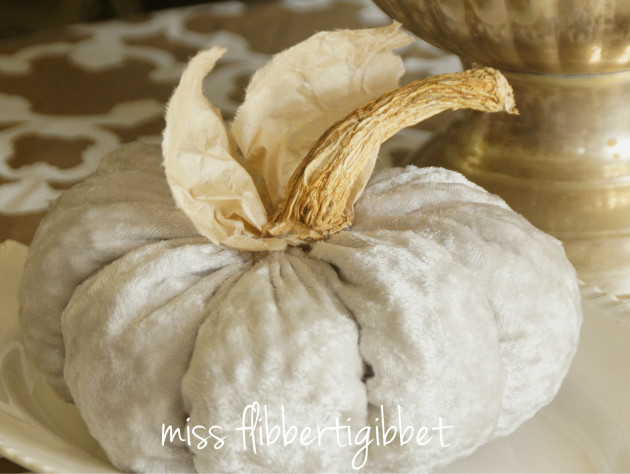 Glue on the stem and then add some torn leaves made from those natural coffee filters.
It turned out so cute that I just KNEW I would want to make more….
which is why I went out and bought this in the first place…..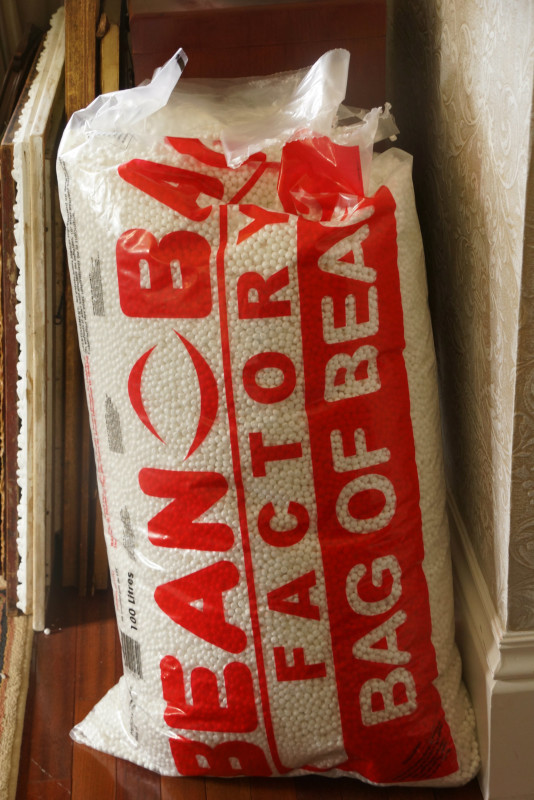 You can't say I'm not ambitious…….If I start now, by next year I'm sure there's enough bean bag pellets to make a thousand or so.
It took me so long to get on the bandwagon that it's pointless to start now.
I'll just enjoy my one, practically perfect velvet pumpkin…….