Well….this was not supposed to be what I was posting about today!
I have a great pumpkin recipe for you that I have been making every Halloween since 2008.
I edited the pictures, wrote out the recipe and sat down this morning to assemble everything….
When I discovered that none of my edited pictures had saved to my file….WHAT?
Weird….no problem, I sat down and did it all again….nothing….
I use an outside editing program called Pixlr, similar to Pic Monkey, Picasa, etc. I've been using it for over 2 years….never a problem.
I tried to save a couple pics from the web and….nothing…
Uh oh….for a computer dummy like me, this is an issue….
I emptied my cache….still no difference.
I have a Mac and have no idea what the problem is now, some setting I suppose. If you have a Mac OS and think you know something I could try…please feel free to email me….
So…what to do?
I browsed through my picture file to see if I had anything there that I could show you.
So, you get to see the  vintage china cabinet I bought in August. I was going to include it in a "before and after" post but I haven't done anything with it yet so here it is…before….untouched….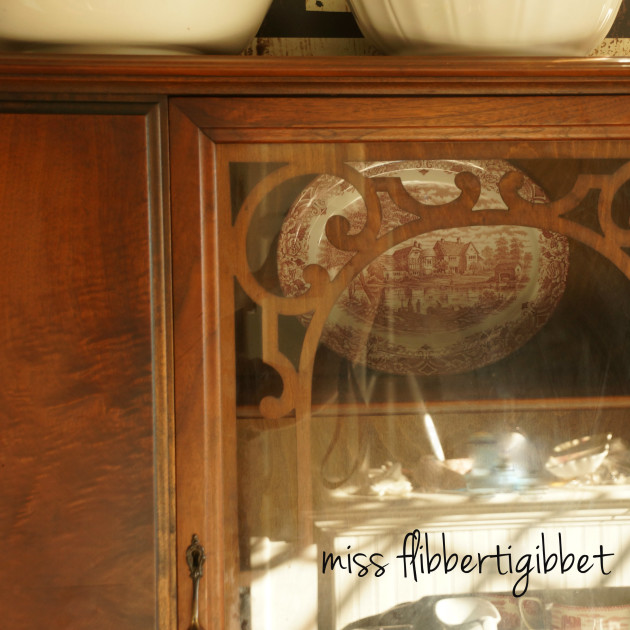 It's in excellent condition with pretty fretwork in the door. This fretwork cannot be removed so I have to consider what other areas I will leave unpainted as well so it looks well thought out.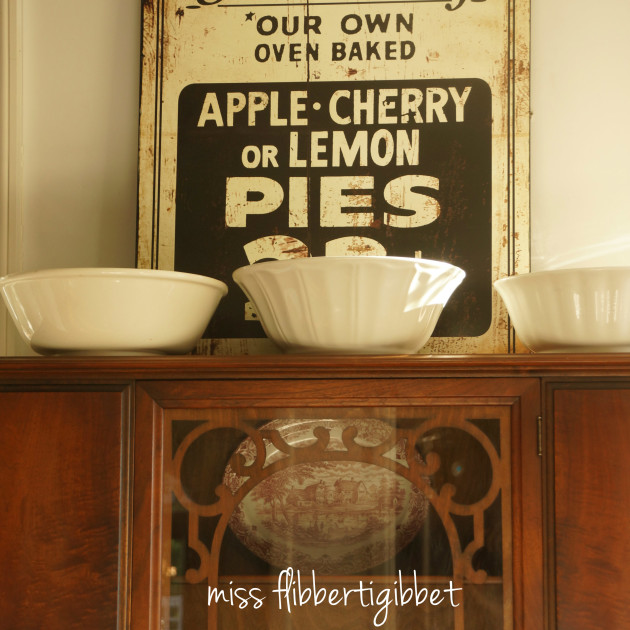 I'm thinking I will do the heavier frame of the door and leave the thinner frame alone to highlight the fretwork.
The panels on either side of the door are also very pretty and there are similar panels on the bottom as well.
Now….what color……big decision. I know I want the inside to be light so the china will show up well.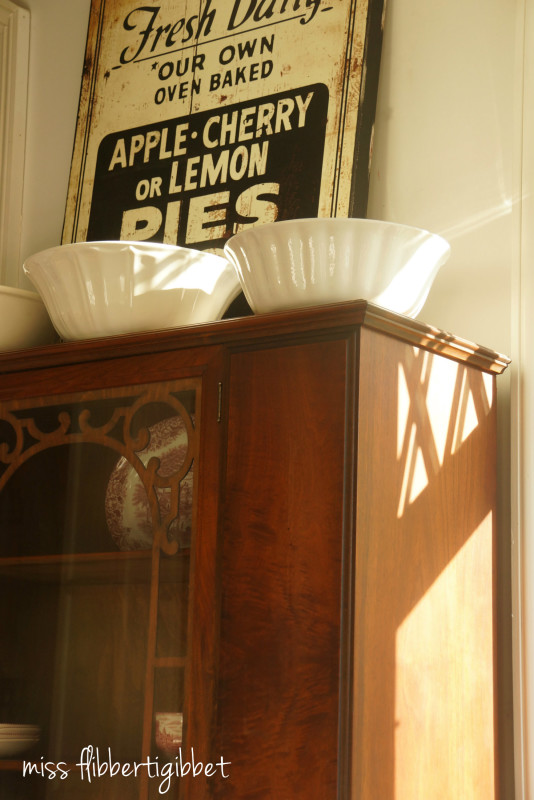 I'm pretty set on using the MMS Ironstone inside. Cute as all those turquoise and blue and chevron painted interiors are…..I am not planning to fill it with just white china. Instead it will hold patterned china and I like to change that whenever I want to so I need a neutral. I have a lot of vintage ironstone so I could change my mind after some deep thought or if you persuade me I suppose!
Here is the full cabinet.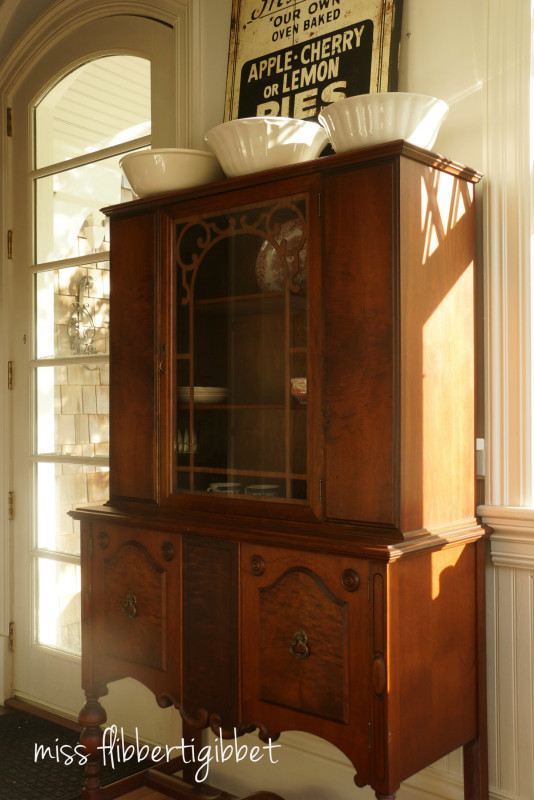 And that's all I have…….thoughts?
I am off to try and see if I can save a picture from ANYWHERE…….or you won't be hearing from me much anymore!