I shared the other week that I go to a local flea market once monthly and ALWAYS find something. I don't think I have ever come home empty handed.
Last month was no exception and I thought I'd share two of my favorite finds….plus a couple other things!
I have a favorite vendor. Her name is Carina. She comes alone, in a van that is jam packed. Her booth is always jam packed with people too….for good reason. I find all kinds of interesting things from her. She has a good eye for what to grab….at least for me. I have bought many vintage linens from her to use in my clothing and bags. I have a whole handful of vintage rosaries she sold me. And many other things along the way.
My SIL and I plan to always arrive early as the vendors are unloading. If not, you'll miss a great item. Some of the vendors (understandably) are irritated by us (and others) hovering. I don't need Carina irritated so I usually start hauling boxes for her and generally helping her. In exchange, she is always setting aside or rummaging through her boxes to find something she knows I'll like.
Last month I bought these little brown oxfords and a vintage puzzle.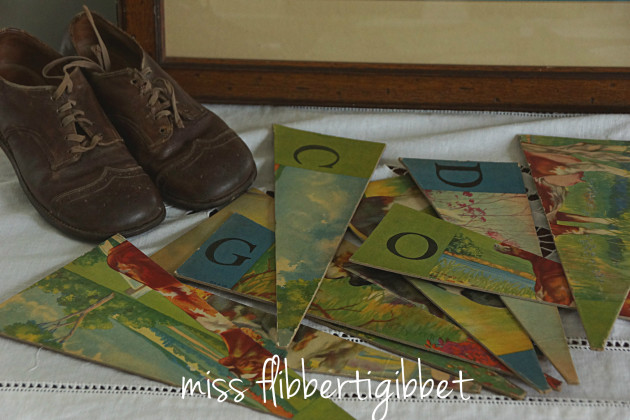 As soon as I saw the shoes, I knew I wanted them and when she said "wait, I have something else" and handed me these two triangular shaped puzzles (one spells cow, one spells dog) I was sold. They will make a cute pennant.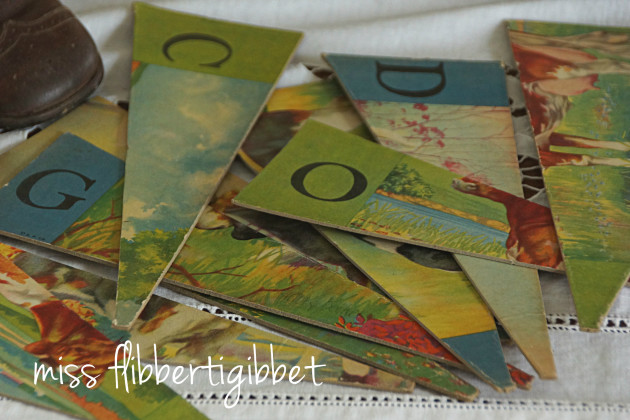 I bought a few other things that day…a wood box and two vintage green metal lampshades which may or may not go in my kitchen. 
Later in the week, I bought this pretty French country side chair via Craigslist. Very reasonable and not something i would ever see in a thrift store. Maybe a consignment store, but I rarely buy there as the prices are too much for me. Isn't she lovely? Isn't she marvelous? (a song for a friend)…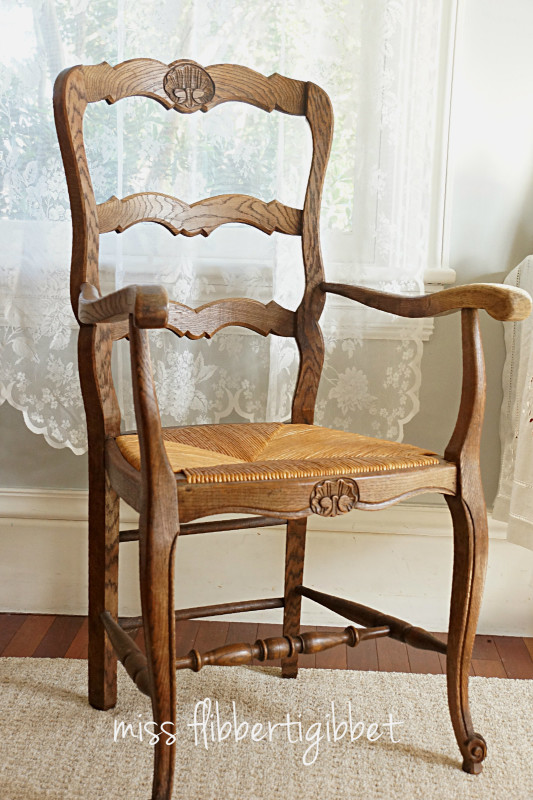 That pretty, graceful shape. Not to mention a real rush seat. I had to have it…..I did.
My final purchase last week was something I had loved for a long time but never thought I would own. A piece of artwork titled The Gleaners by Jean-Francois Millet. Years ago, I had a card…like a postcard or greeting card or something, with this artwork. I loved it. The simplicity, the beauty of the colors. You can feel the quietness. The practice of allowing the poor to "glean" the fields after the harvest really spoke to my heart.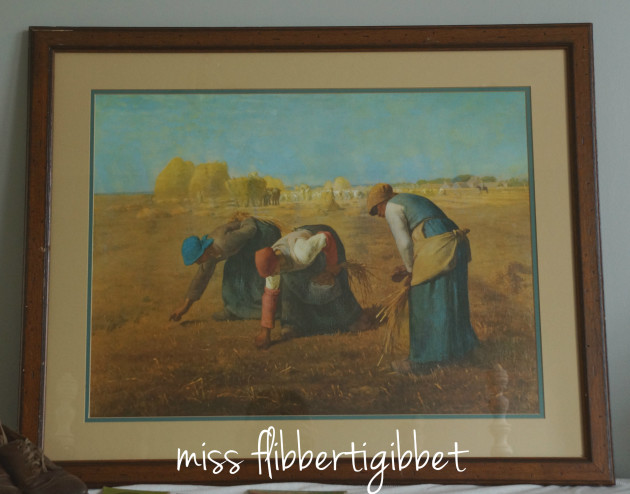 It is a simple, yet powerful painting. This, of course is just a print but it had been framed beautifully and when I saw it leaning in the thrift store my heart skipped a beat…..really, it did. 
I fell in love….immediately.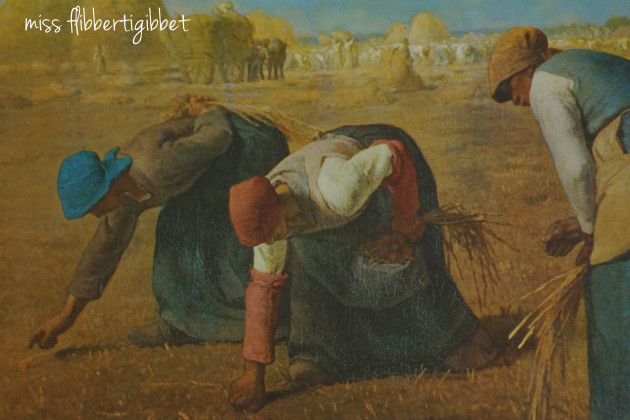 The frame is not exactly to my liking but it is a good frame for the picture. Narrow, simple, rustic. I'll leave it like this for awhile.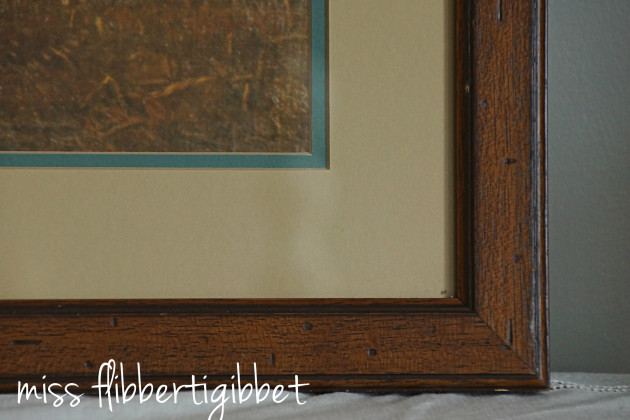 I am happy with everything I found over the last week!! Great, huh?