I think…possibly….maybe…Spring might actually be here.
Yesterday it went up to a whopping 70 degrees for a short while in the afternoon. The weatherman says it might only hover in the 60's all week, but that's much better than 40!
I'm  sure you all had a lovely Easter. We had about 20 here for dinner.
Everyone scattered around.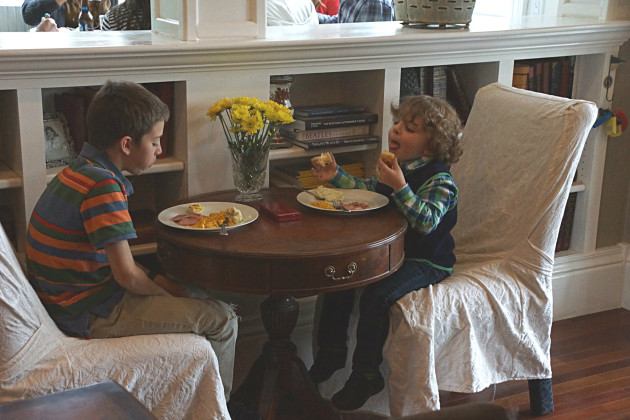 There was lots of talking and eating…just the way I like it!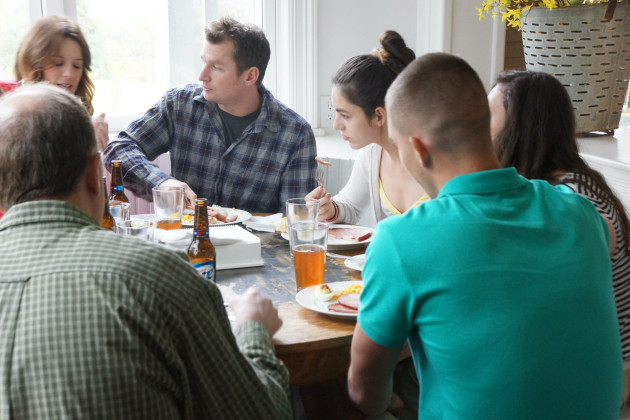 Turns out, the MOST talked about thing was this…..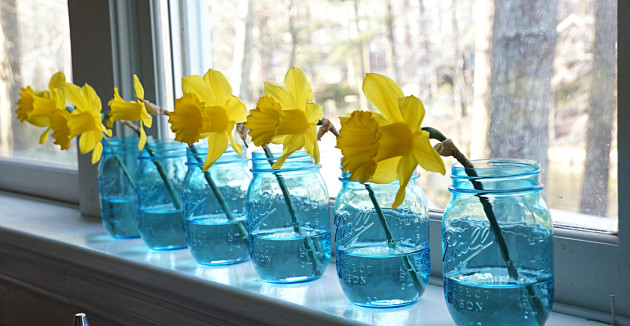 You've heard about this anniversary edition of blue jars….right?
I found some at a local Feed and Seed because they are sold out at the online site. I bought a few cases and ended up selling one off to my sister-in-law after dinner! I guess I need to go back to the Feed and Seed and see if he has any more!
My in-laws discussed how the color wasn't right….they're correct, although the color may have been brighter originally even in the antique jars I have. All the actual use of the jars (packing with veg, boiling, storage in a dark area) might have changed the color over time….who knows. These are definitely bright! But awfully pretty too!
I decorated a few areas before the dinner and made sure to move the olive buckets…..with an "S"… as in TWO olive buckets…I'm just sayin'…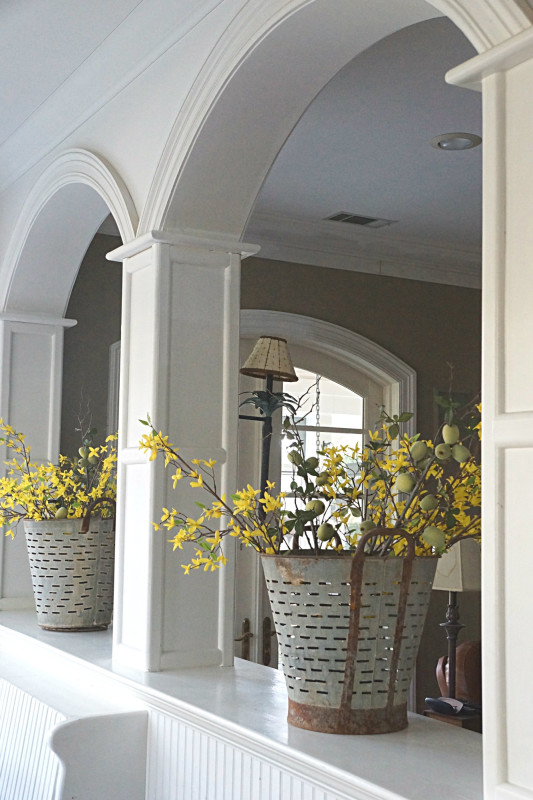 The chalkboard in the foyer was already finished…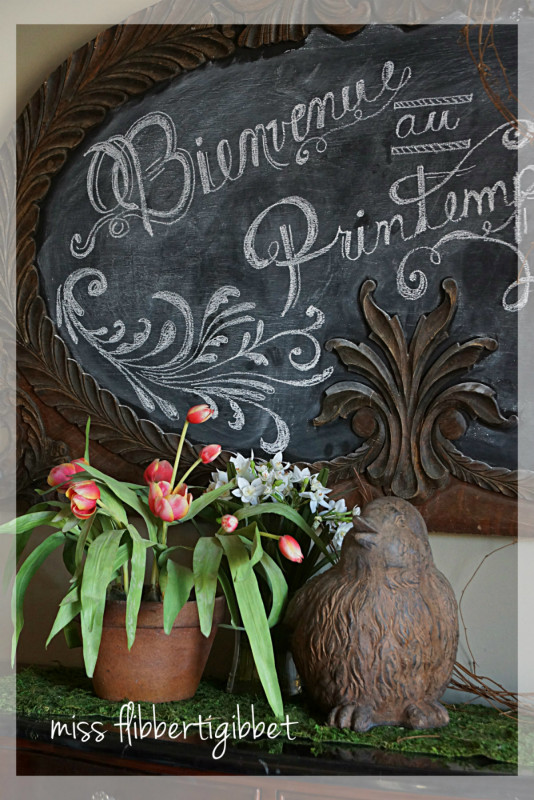 I added some small touches around in other areas.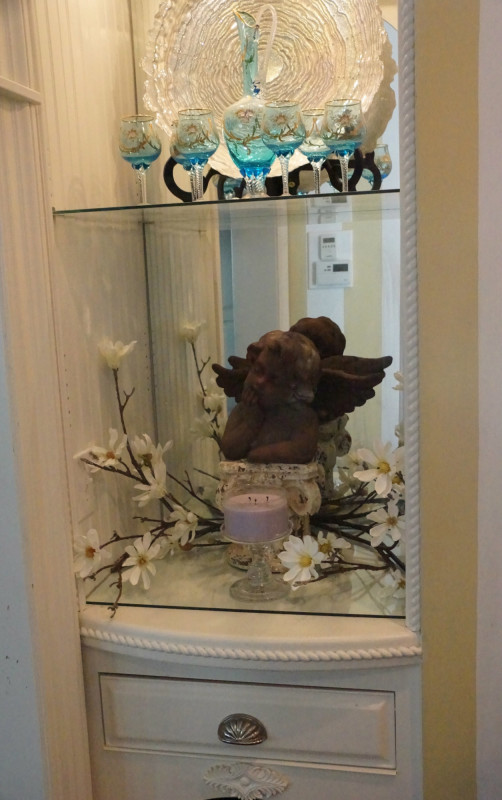 But the very best part (beside spending time with family) is that the house is all clean!!
I even finished painting the kitchen!…I'm doing a teeny makeover in there….
No more boxes in the dining room…
No more projects lying around the living room…
And I get to sleep later than 6am every day this week because there's no school!
We don't have any plans really….
Except a trip to the Feed and Seed for supplies……..