I'm starting to feel badly…..I mean REALLY badly about how lazy I am with this whole posting thing.
I have PLENTY of stuff I'm doing and I even have some pictures to prove it.
I do actually think…."I should sit down and write a post"
….but then, the garage keeps calling and I head out to work on furniture…. "just for a few minutes" …….when I look up and realize it's afternoon already!!
So, I am making myself show you these pictures of the things I found at an estate sale on Saturday….I don't go to many….this is only my third. I'm on an estate sale mailing list and they always post pictures. Most of the time I'm not willing to trek across town for Danish modern furniture or paintings on velvet. But this time, the pictures were full of antiques and QUILTS…..so I went….
Vintage quilts…….there were 6, I bought 5 all together but I only took pictures of four…..I ran out of time and never went back…..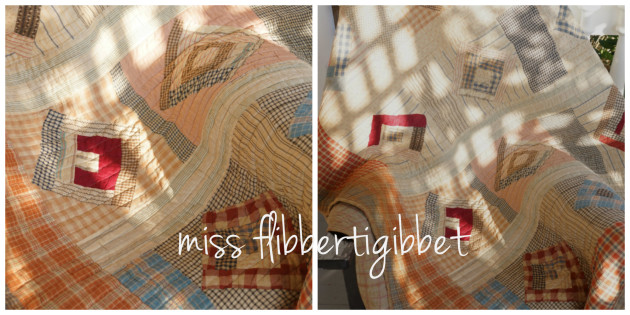 They are all handmade…..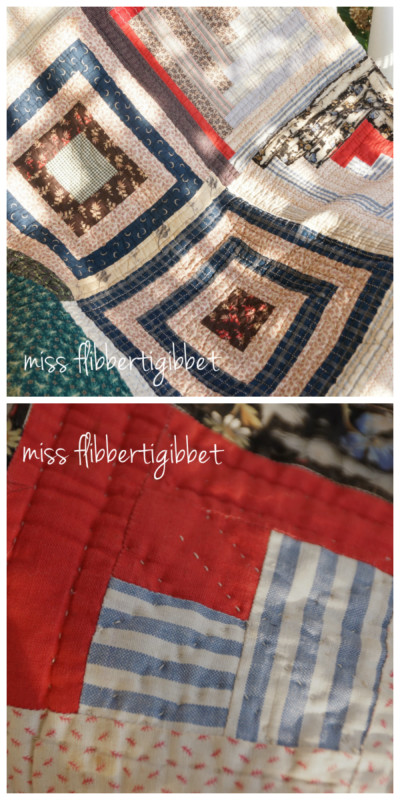 some are pieces of flour sack…..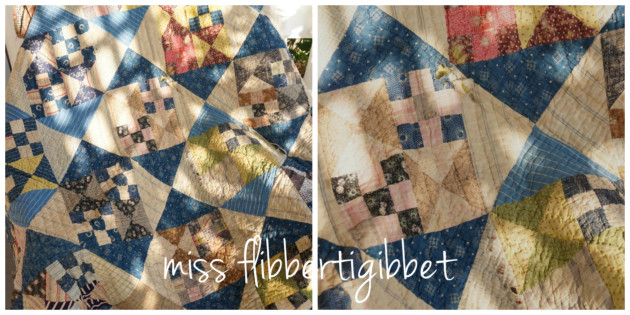 The quilt patterns are old style but I love that they are truly pieced quilts, not all matchy, matchy…..
The woman at whose home the estate sale took place died in her late 90's….these are old quilts……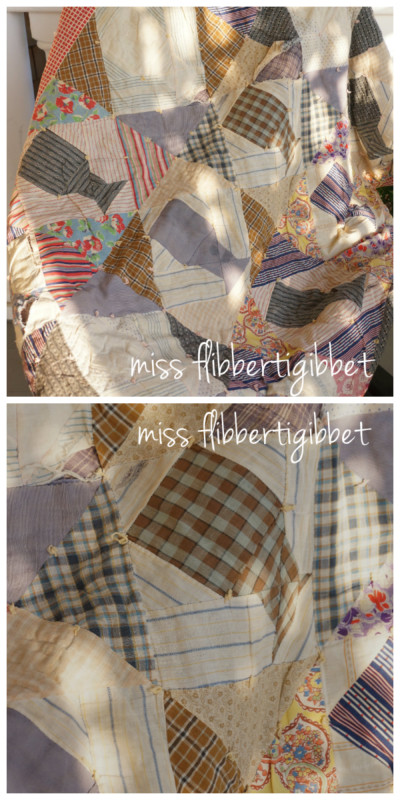 Aren't they pretty? Some areas are really worn and the batting is showing through. Just means they were used a lot.
I also found an old dish drainer that has this faded aqua color…..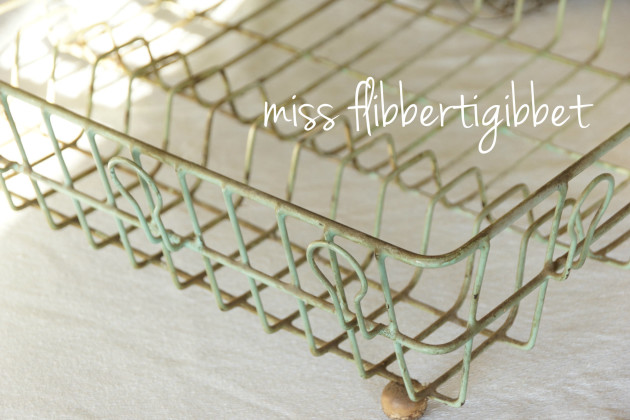 LOVE that! And an old sifter with an advertisement on it…..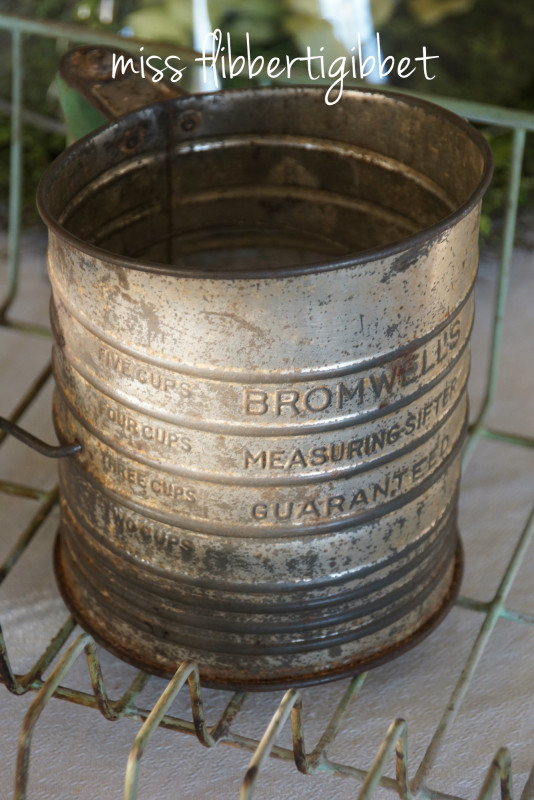 I have a similar sifter that was my grandmothers…I still use it. I never use it without remembering her teaching me to bake a cake….like a real cake….not one from a package!
I found something else at the estate sale, but I haven't taken a picture of it yet so you'll get that later too……
HEY!! Maybe I'm catching on to something here!
I could have a bunch of posts out of ONE estate sale!! See….I show too much don't I? I could have made four posts out of those quilts!
Guess my Dad was right when he named me Miss Flibbertigibbet….silly girl….! It's just not me….I can't make a whole post out of 12 angles of the same vase of roses….sigh…I need to go to blogger remedial school!
You wanted to see all that…..right?
OK…that took all of maybe 20 minutes!
What is wrong with me? Who knows….one of you needs to give me a kick in the behind!
Don't fall out of your chair but I might actually write another post for later in the week….right now, while I'm in the mood…..
about this chair…..which looks better now……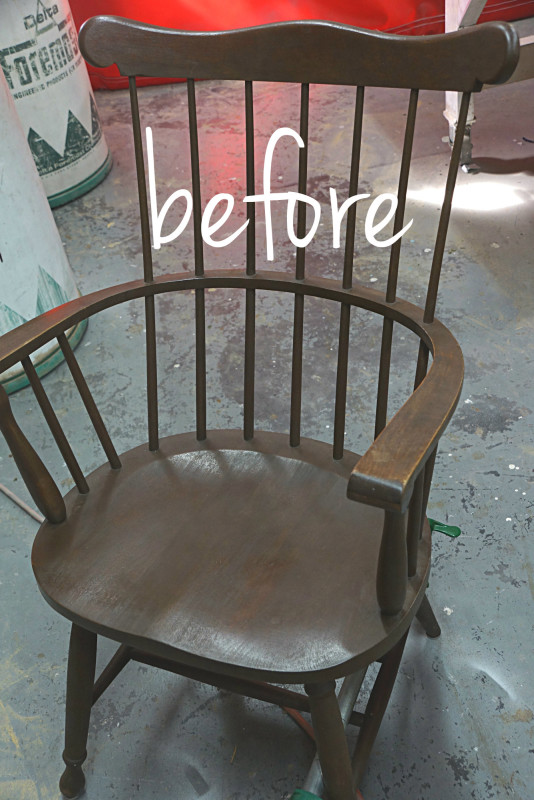 Thanks for sticking with me…..you SHOULD be nice to children, dogs and old people……I'm sure you can figure out which one I am!