Before I left for Haven last Tuesday I was really scrambling to make sure the shop was stocked with Miss Mustard Seed Milk Paint and that I finished up some small projects needing to go to the shop!
This is a cute box I found one day at the thrift. I just thought it was a nice steps tool until I got close enough to see the hinges.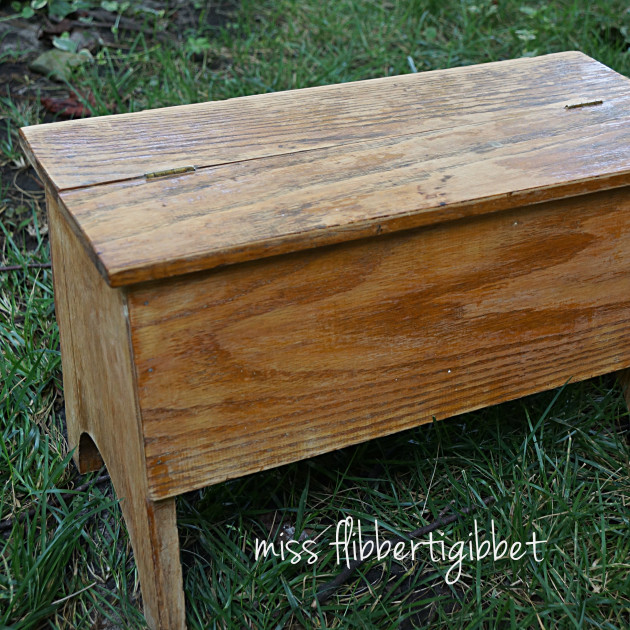 When I opened it I was pleasantly surprised to see this!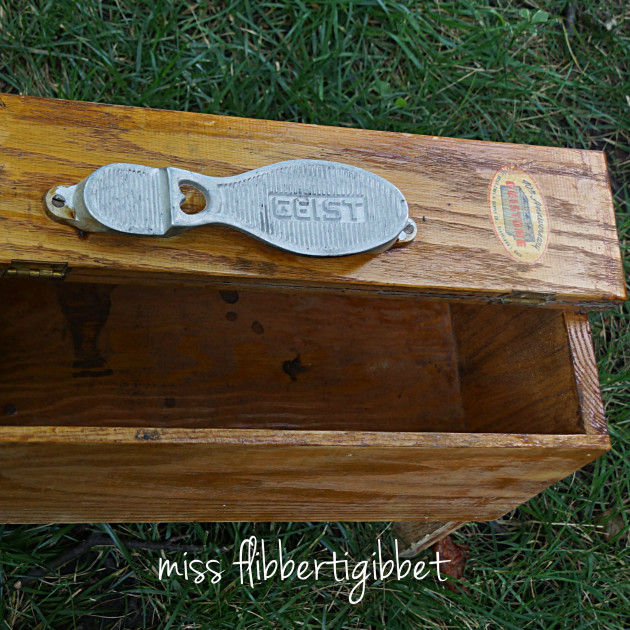 A vintage shoeshine box with the original paper label still intact!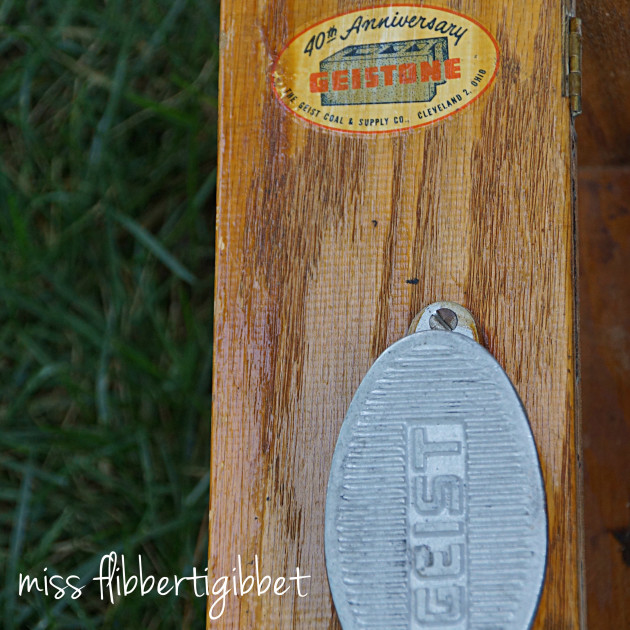 I knew it would look great with a nice chippy, vintage finish. I gave it an even sanding because I wanted to have the first coat stick pretty well as I wasn't going to use the bonding agent with the milk paint. Bonding agent will help the milk paint stick very well normally. I wanted to get a little chipping so the areas I sanded less well that still had some of the original varnish on them would be the areas I could expect some paint to lift.
I started with an overall coat of Kitchen Scale. When that was dry, I brushed several areas with Boxwood. You can see the Kitchen Scale base and the Boxwood accent in this picture.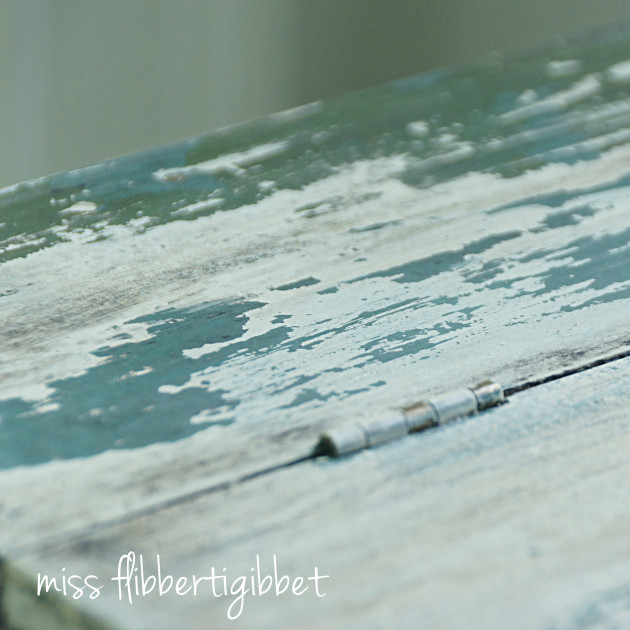 When those layers were dry, I brushed some Hemp Oil on the Boxwood areas and then followed immediately with an allover coat of Ironstone. I used no bonding agent in any of the colors to allow for less adherence….exactly what I was going for. Anywhere the Hemp Oil was applied created some paint lifting and allowed some of the boxwood and Kitchen Scale to peek through.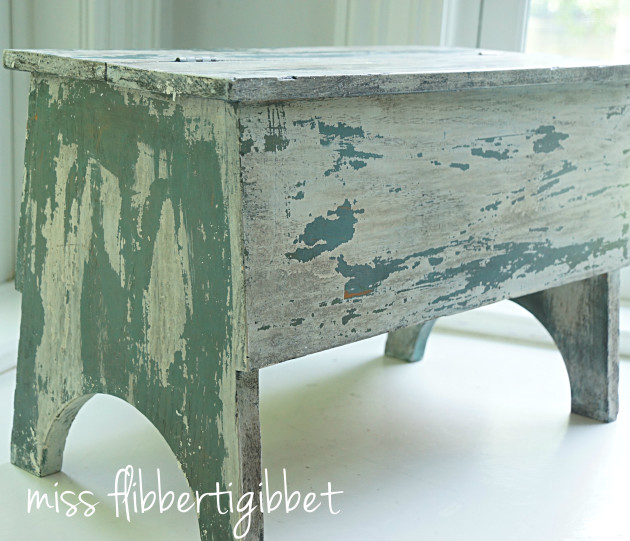 I used my scraper to make sure I removed anything that was loose. Then I followed with some MMS Antiquing Wax followed by a coat of MMS Furniture Wax. I didn't do anything to the inside and I liked the result of some paint leaking under the lid which made it look as though it had been painted a few times in the past!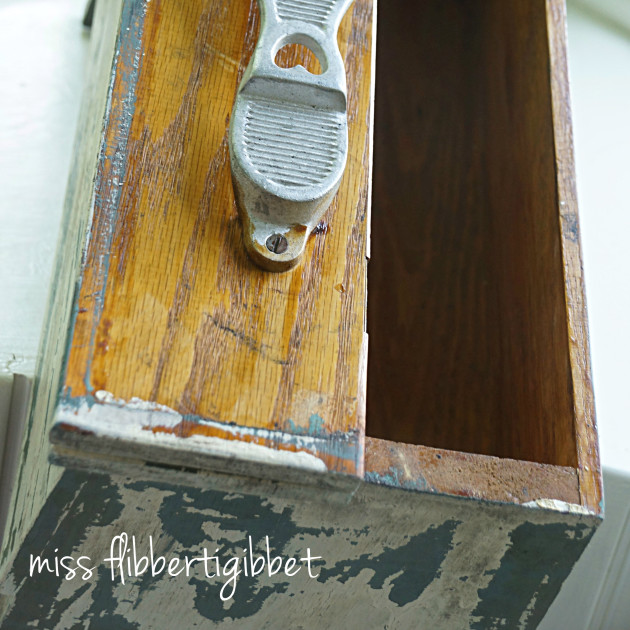 I think it would look great on a counter holding cookbooks, flowers, even toiletries in the bathroom! Sometimes it's really hard to put things in the shop when they turn out so quirky and unique!
I love this little box! What an easy project!