What gorgeous weather we had over the weekend! And it's supposed to continue all week!!!
A perfect end of the summer! We plan to hit the waterpark and the beach as much as possible this week.
I am a HUGE fan of Fall….it's is my favorite season.
Nothing is better than warm sunny days ending in just a hint of coolness.
I love to open my doors and windows and let the fresh air in. I hate how air conditioning has created such isolation. But I, for one, don't want to live without it….. sigh….life is often about trade-offs isn't it?
This is a sight I haven't seen for months…..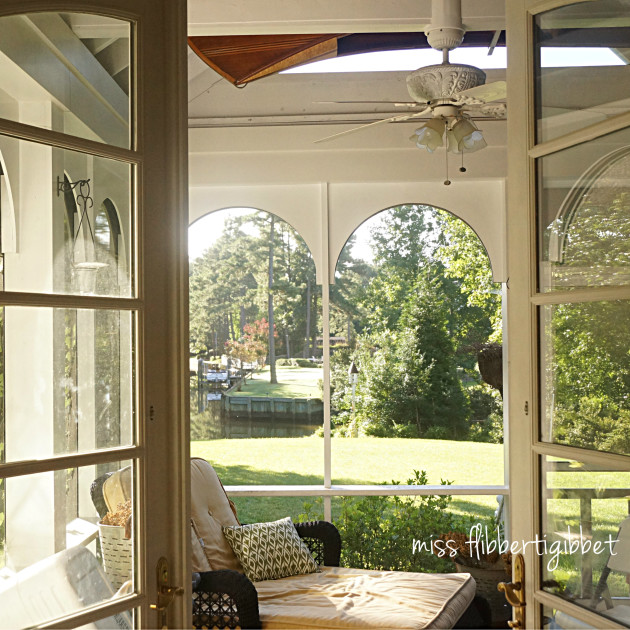 My porch doors…..WIDE OPEN!!!
I love how the only sounds I hear in the morning are birds….. and, at this time of year,….Canada geese honking as they fly overhead.
Later in the morning, boats will putt by and children's voices will sound…..but right now…..quiet…. and that gorgeous, refreshing, wonderful breeze….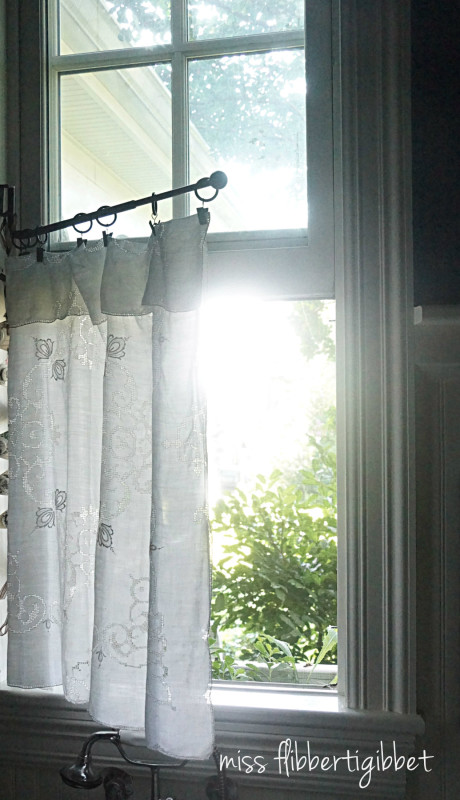 I live in a new "old" house…..we built it to look old but it isn't. One of the things we really wanted to have was nice, heavy, solid wood doors that would close firmly and help with sound control.
One side effect of that choice is that I have had my life shortened considerably by a sudden slamming of one of those nice, heavy, solid wood doors whenever I have the windows open. I went out and purchased several of those rubber door wedges that have been around for years. However, in the downstairs bathroom, I have something else…..
Aunt Bessie's Frog…….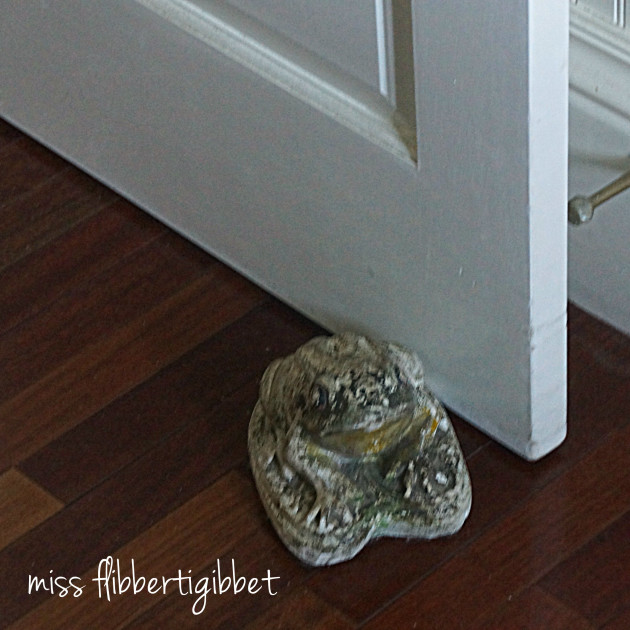 Building a new "old" house was my husband's way of avoiding the things about old houses that are annoying……inadequate electrical wiring, plumbing issues, constant repairs…etc. I am delighted however that in spite of his best attempts I have a few things that make me feel I'm in an older house….a few squeaky floors (about which I have threatened bodily harm if he tries to repair) and this bathroom door, which slowly drifts almost closed if not propped open.
Enter….Aunt Bessie's Frog….
A face only a mother could love…..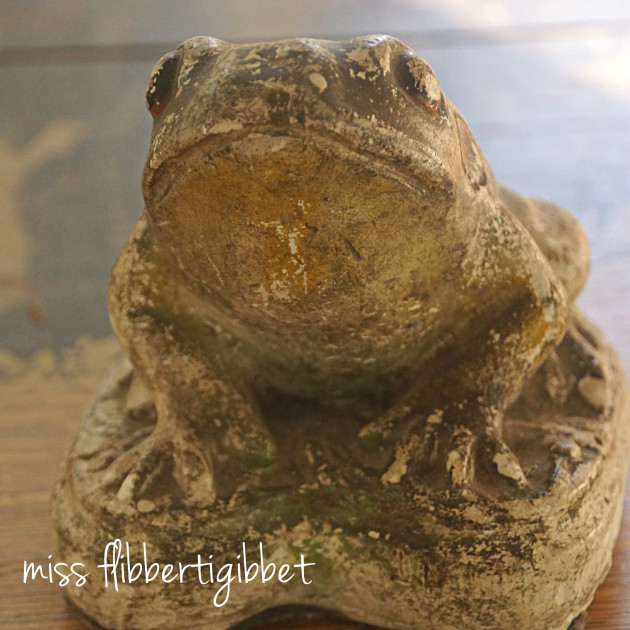 Years ago, G's mother decided to pare down her extensive pile of china, etc. She set up tables in the basement and laid out all the stuff she wanted to get rid of. We took turns going through and choosing one item at a time. It was nice and fair but she was dismayed that people were not fighting over the brown glass mug like things with the cowboy designs and wood handles…….
Of course, now that I have a vintage/antique business I know there is a market for cowboy stuff. But this was 1980 or something and I didn't know anything.
I am pretty sure Aunt Bessie's Frog was outside in the yard somewhere. Jump forward another two decades or so and they are once again paring down to move here to Virginia. We have built our house and the bathroom door problem has emerged.
In exasperation….G's Mom says, "doesn't ANYONE want Aunt Bessie's Frog?". Seriously….after a statement like THAT…..how could I resist?
And so…..Aunt Bessie's Frog is now our bathroom doorstop.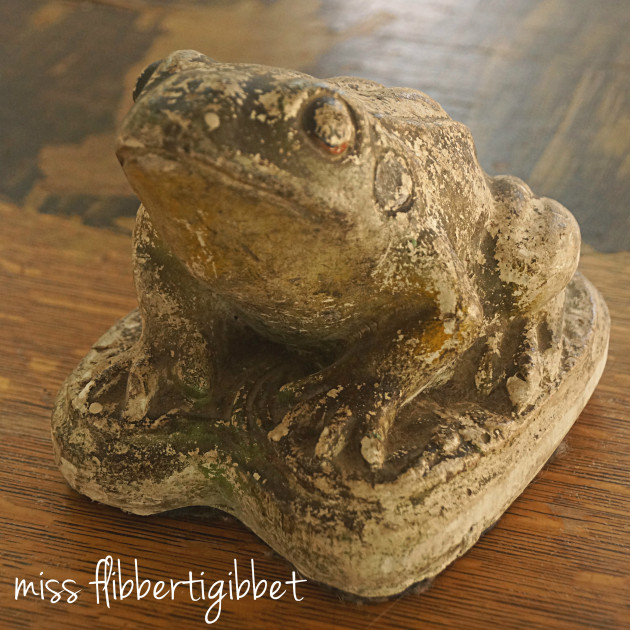 At this time of year, I'll hang a paper reminder that says
"Please put Aunt Bessie's Frog back in front of the door when you leave"
Sincerely, The Management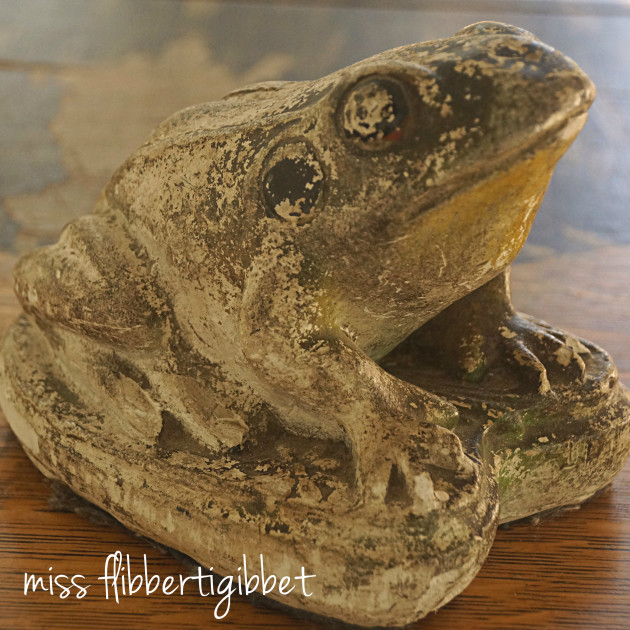 Once, G's Mom said….."you could paint it and make it look better"…..
bless her heart, what this woman DOESN'T know about patina and vintage could fill a LARGE book.
I get some great stuff from her after she says "you want THAT?".
How could I paint over this cute mossy frog butt? I ask you…..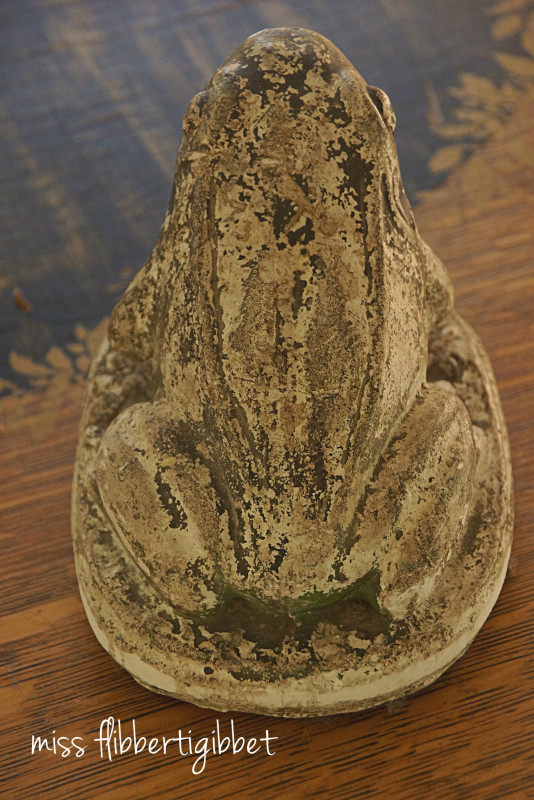 OK…post finished….time to take the boys to a Dr appt….then the watermark!
Have a wonderful end of summer day!
A couple last pics of Fall's arrival from my studio window….
Fading morning glories and drying hydrangeas…..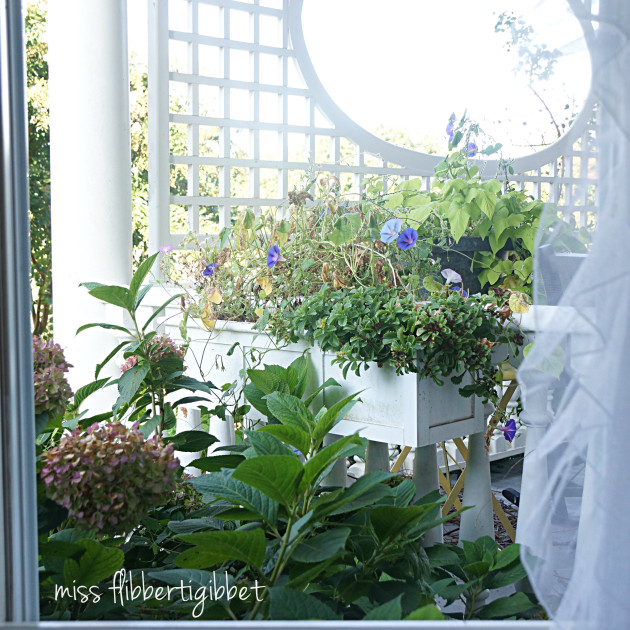 The morning glories have wound their way into the sweet potato vine pot….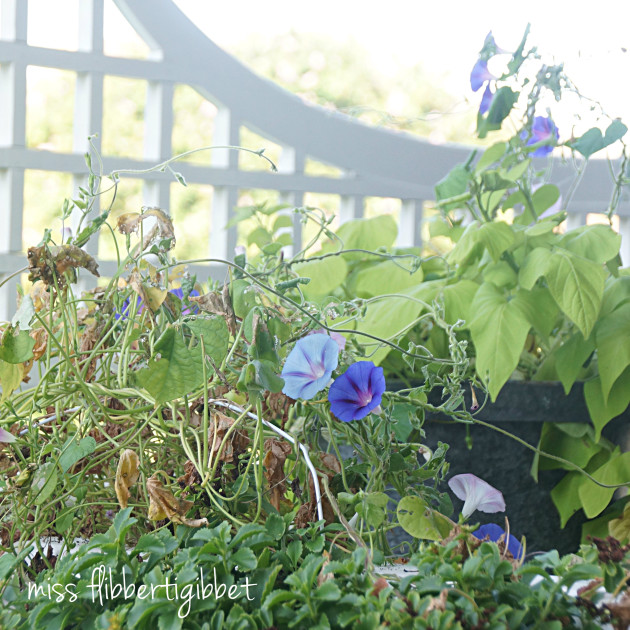 You can just barely see the wire hanger trellis I made….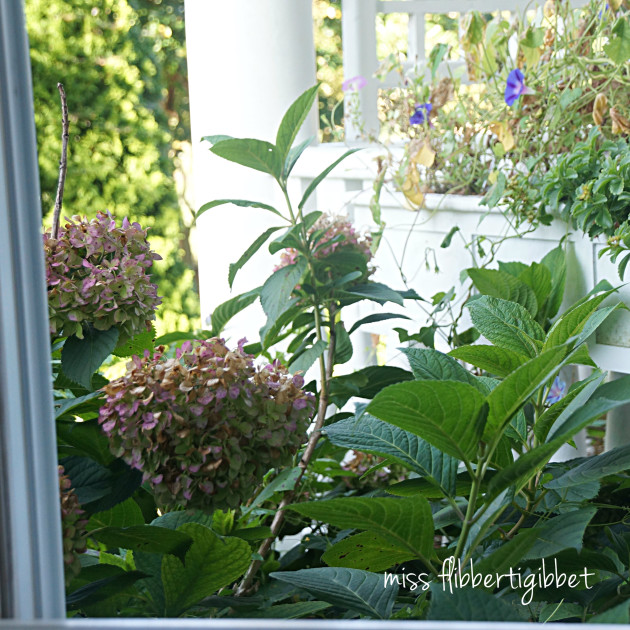 I need to get outside and cut some more hydrangeas!!
Have a wonderful day!!