I can still remember how I was able to burn the candle at both ends while twirling a baton and jumping on a beach ball…..
Those days are LONG gone….
I was at a vintage market the last weekend in September and I swear, it has taken me a whole month to recuperate!
So many things were neglected while I frantically painted furniture, made vintage paper wreaths, created dreamcatchers and sewed that I had to get myself back together over the past several weeks! The old grey mare just ain't what she used to be….as the song goes…..
I'll show you some of the things I did over this week of posts…..some of these pics are pretty awful because I had to take some after I returned and the pieces were back in the shop….with flourescent lighting….oh well….
I have had this table and chair set in the garage for a year….it was in need of a makeover. I am NOT a fan of this yellowish oak finish.
It looked like this before….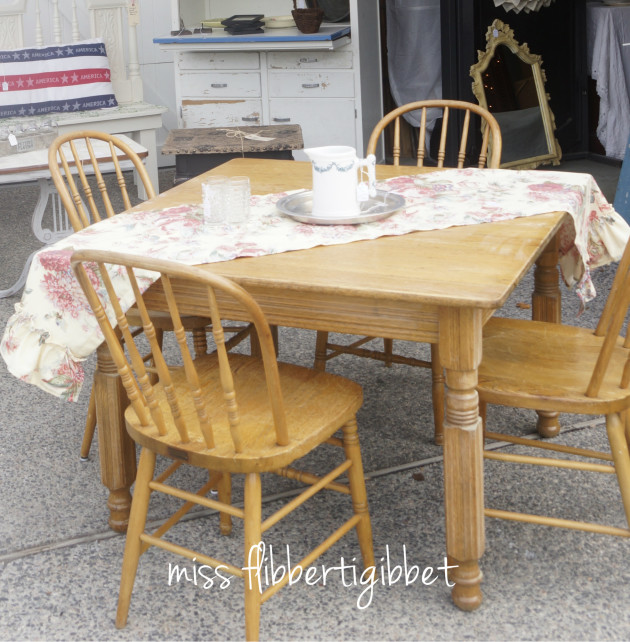 And it looks like this now….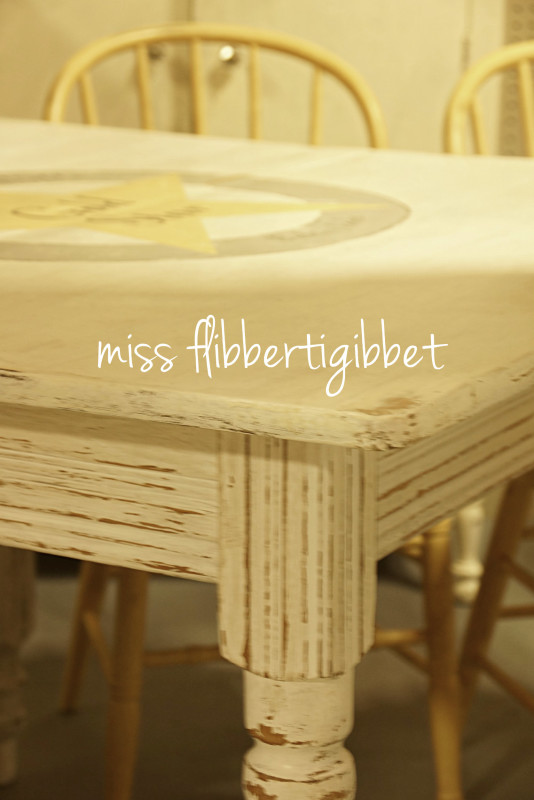 I painted it with Lakota White, a Powder River paint. The chairs are done in Buckskin, another Powder River shade.
I wet distressed it after adding a custom graphic to the top.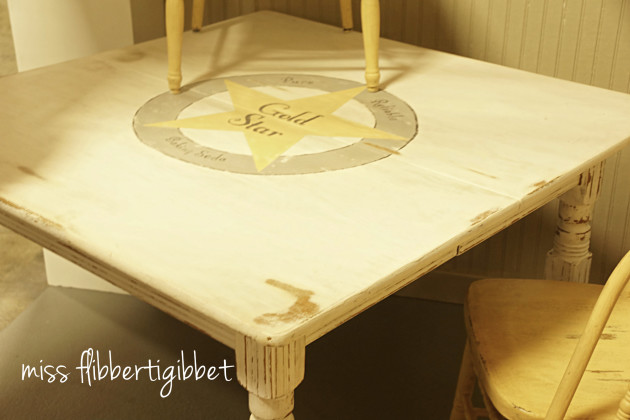 I didn't sell it at the show but I had a lot of lookers so hopefully it will go soon ….it takes a lot of room.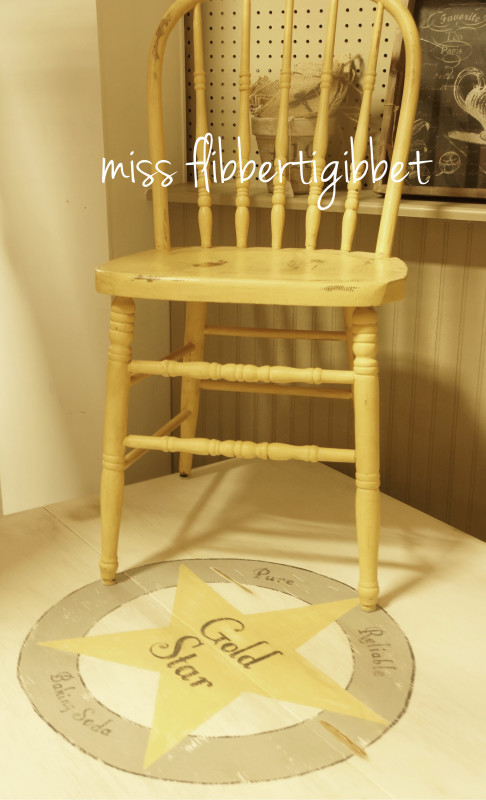 I have a partial view at the show.
I guess by the time I got up at 4am, loaded more things, drove 1 and 1/2 hrs to the show and then arranged the display, I was so tired I didn't even remember to take pictures. I think this is the only shot….sigh…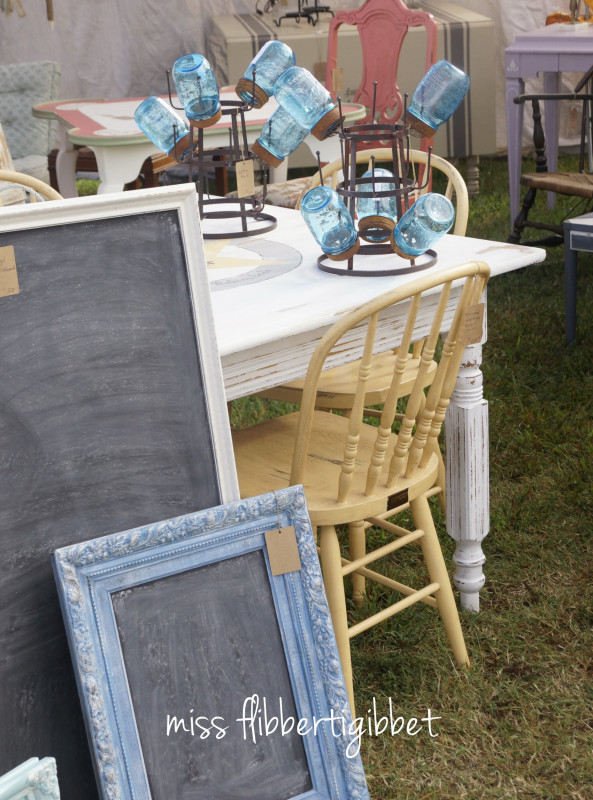 You can definitely see the right color in the show pic at least!
I did sell a lot of those blue Ball 100th anniversary jars. I added rusty frog lids to them which looked so much better than the standard caps.
You can see one of my chalkboards there. That is painted with Powder River Big Sky Blue….for you Montana folks!
I sold all of these…which surprised me since I hadn't sold any at the shop….I almost didn't bring them…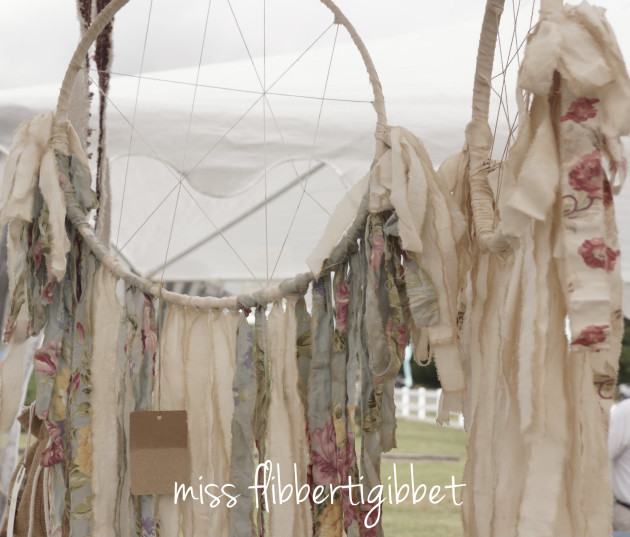 I guess they attracted attention because there was a breeze…or a wind I should say….
See that chifforobe in the background? It blew over….luckily only a couple bits of china broke. It could have been disastrous….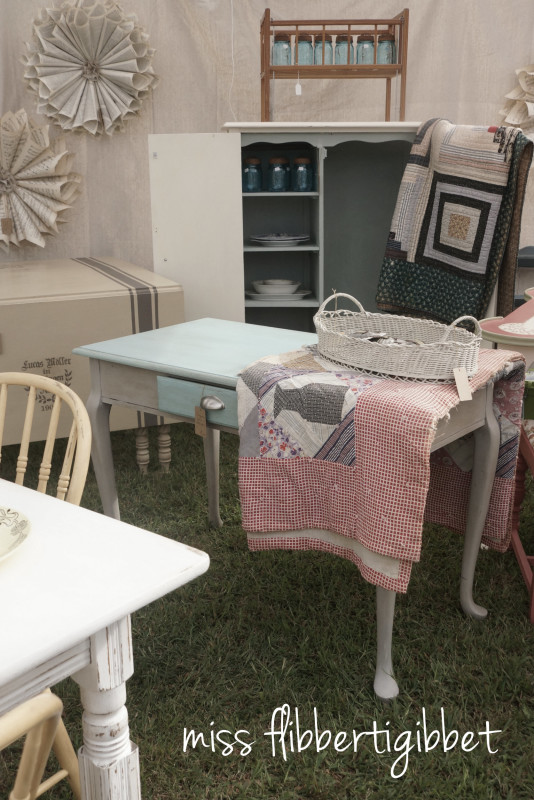 I did sell my Longitude/Latitude table at the show. One less thing to cart back home!