I attend a monthly flea market in a nearby town. We don't have much at all in this line around here so I never miss it. My husband started going with me several months ago and he has even started to enjoy it! I think…..
We meet my brother and his wife, Mandy there each month. Mandy and I dedicate ourselves to finding great deals. Matt and my husband stand in one spot solving the problems of the world…..until they are summoned to fetch and carry. All in all…..a great plan! Then we all go down the street and have breakfast. It is pretty much the only time we are all together except for holidays. I go visit my SIL regularly and we thrift or discuss how we are going to make her house even more gorgeous. But Matt and my husband have to work so they don't get to see each other that often….someone has to support this operation!
A few months ago I picked up this hobby horse. $30. I thought that was a great price.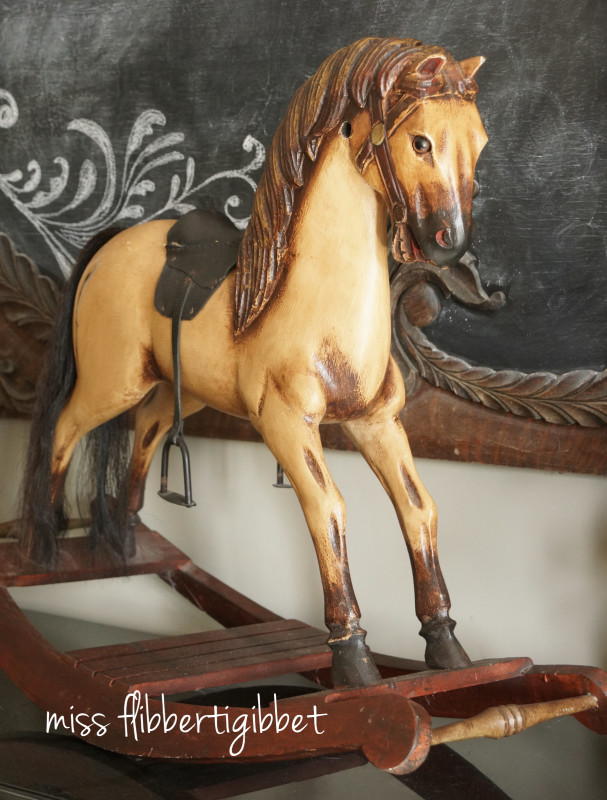 I'm sure it is actually a toy or display or something because only a really small child could sit on it. Not like this one…..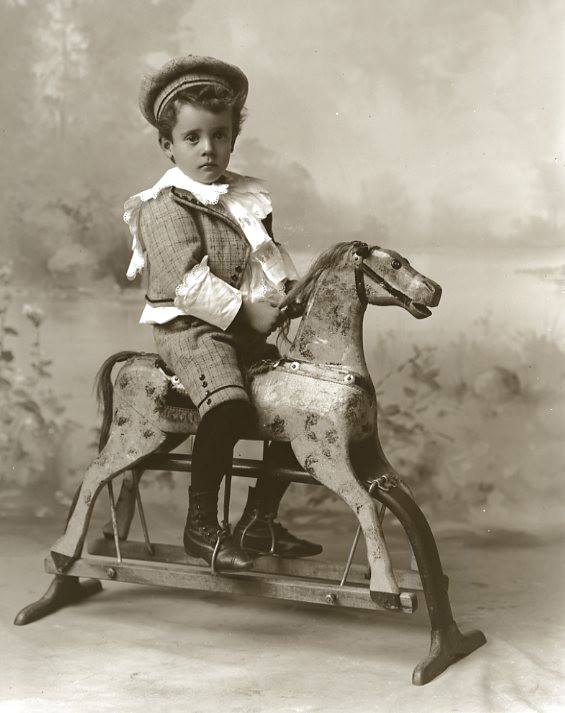 But, I was happy! I have always wanted to find one. I do wish it was a little more worn….aren't we weird? My husband always shakes his head at statements like that.
I have gathered a few other riding things so I decided to use them in the foyer. I am not happy with it all yet, but I'm working on it. I should get it right just in time to rip it all apart to do Christmas I imagine…..sigh…
I added a green wreath to the hobby horse for the picture and them moved it to the coat rack but may move it back….I just need more stuff….don't tell my husband I said THAT!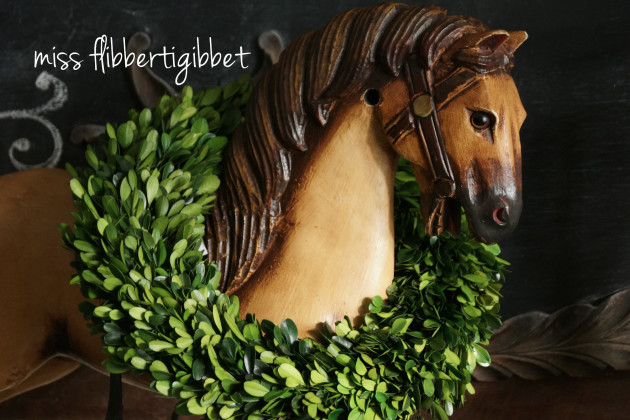 You can see there was a stick through the horse head for a handle…..I took that out.
He fits perfectly on the sideboard in front of that big chalkboard.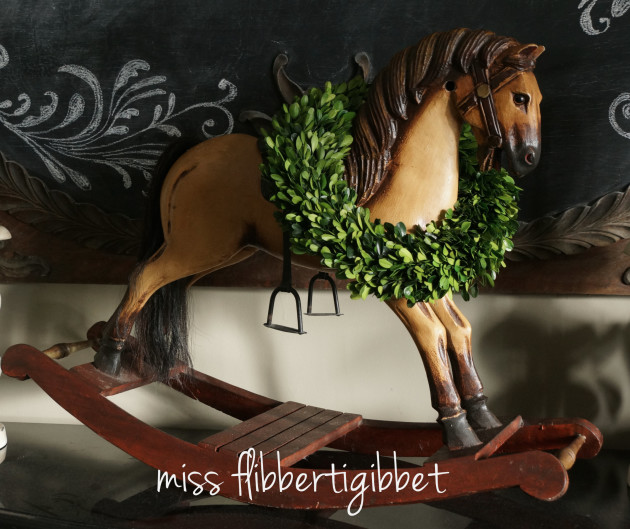 He has metal stirrups…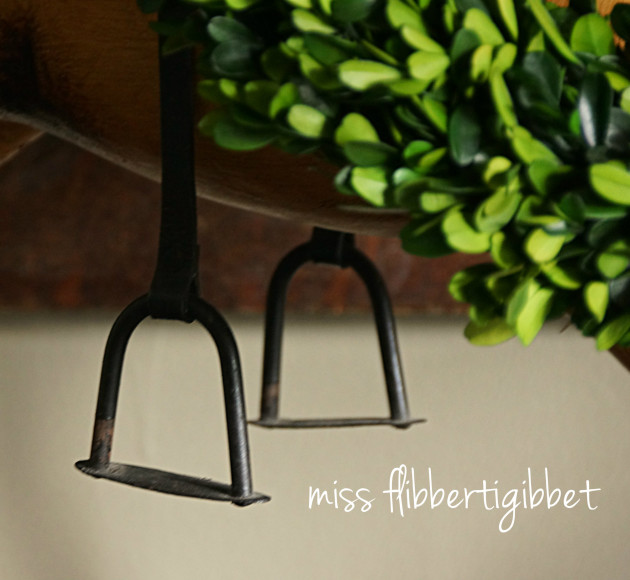 And a real horsehair tail…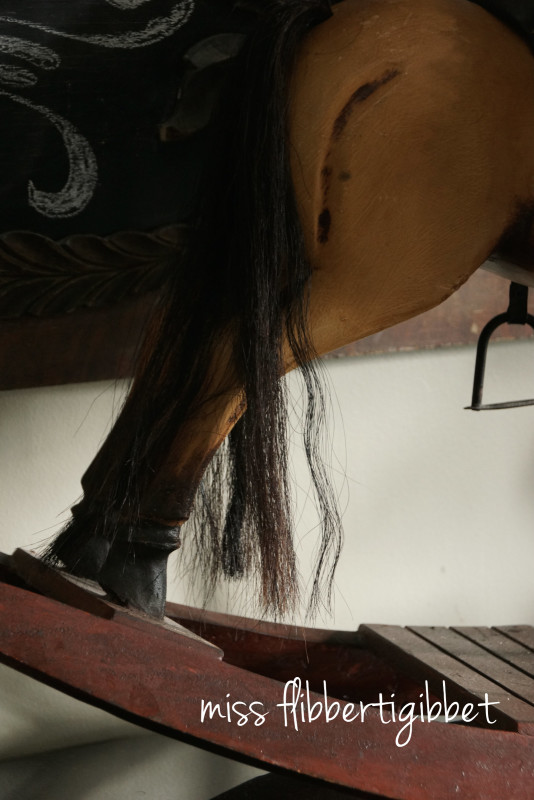 I think I'm going to enjoy him for awhile until I decide if I need to make him look older….I can't sandpaper him just yet…..could you?
Just last week at the flea market I found some great old books. So I added those to the sideboard too.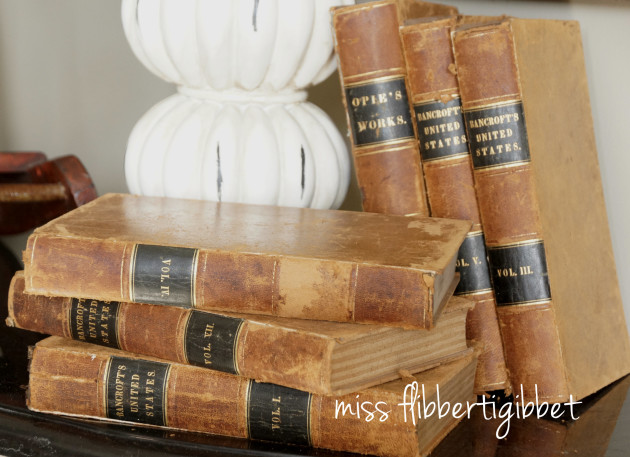 I don't have a full shot because the whole thing is not ready……like I said, I'm working on it.
I got a shipment of the new Fusion paint yesterday!!! My dining room table is full of gorgeous jars!! Now I have to figure out how to display them in the shop and get this going! I finished the chair in Renfrew Blue so I'll show you that soon too! I need another set of hands and about 6 more hours in the day….
More on that later…..