All you folks who live in the great areas where you have to pick through fantastic junk just to decide WHICH piece to keep……I am blowing raspberries at you!
Around here it is a real hunt to find anything even remotely cool…junkwise.
I was VERY surprised to see this on the shelf at Goodwill…….a wine crate….and WHAT a year!! 2009!!! Woo-Hoo!!!
And…on top of THAT….a FRENCH wine box. You KNOW that makes me do the happy dance!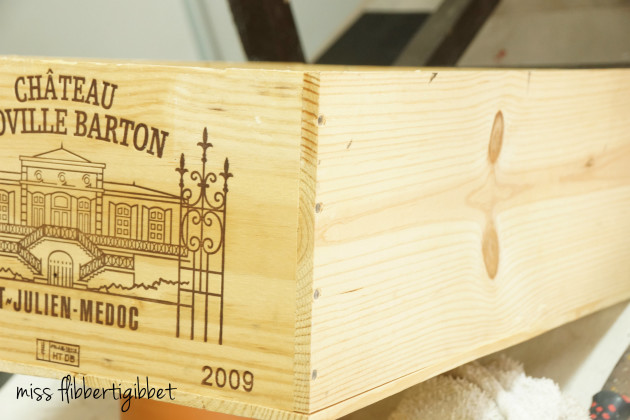 If you live in California, do me a BIG favor and DO NOT show me what a REAL wine crate looks like…..I don't wanna hear it….
If you regularly travel to Europe and ship home lovely little pieces you've found on the byways of Provence…….NON, NADA, NYET……I don't wanna hear it….
Leave me in my blissful ignorance…please….
This is MY little wine crate and I won't have anyone dissin' her!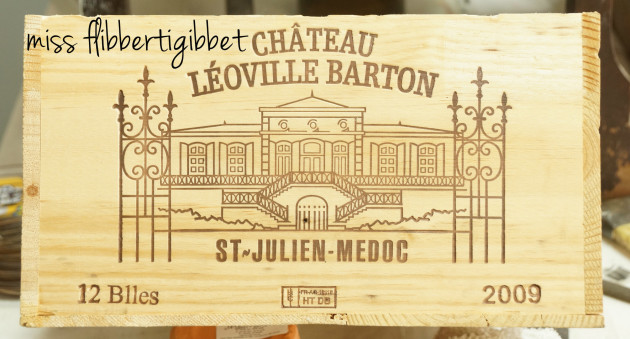 She was perfect in all her little piney newness……I wasn't sure she had even ever had a bottle of wine inside her…unlike me, who can confess to a few, several, okay, okay…..MANY
I decided to use Miss Mustard Seed's Milk Paint because I wanted to stain the crate so I didn't lose that label.  It is a wood burned impression, but too much coverage and the brown would be gone. Then, all my wine connoisseur friends (snort) would not be able to drool over my 2009 St-Julien Medoc wine crate. 
I am a big chicken when it comes to doing things for myself colorwise. My first instinct with this was a wash of Curio. Then I thought about a Trophy wash. I finally decided to try something bolder and decided on Boxwood. I have no idea why. I just did. It was there, I have never done a whole piece in Boxwood and I threw caution to the wind. I'm crazy like that.
I mixed a wash and experimented on the inside first.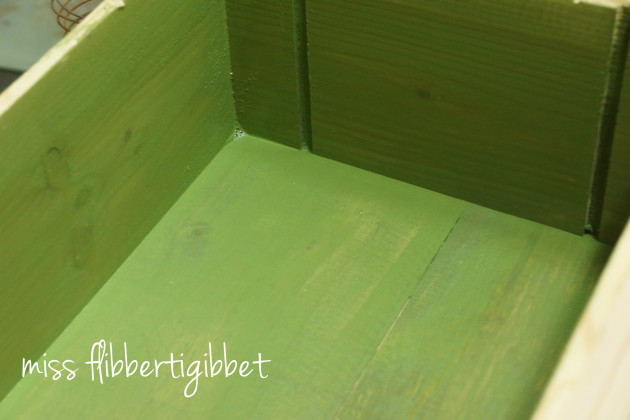 Pretty darn GREEN there! I wondered if green even WENT with a wine crate…..how did I know?
I have never really spent much time with wine crates….wine, yes….crates, no.
I thinned it even more and tried the bottom of the crate.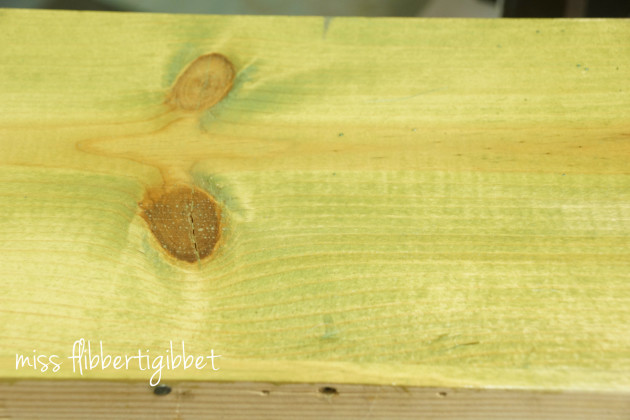 All I can say about that is ICK…with a capital I-C- and K.
I went and made dinner and drank some warmed up coffee from this morning…..yeah, that's me, the gourmand.
When I came back, I decided that the drying Boxwood was OK.
But, I knew….in my gut…that this box should NOT be green. I decided to just wax it with the MMS Antiquing Wax and see what happened.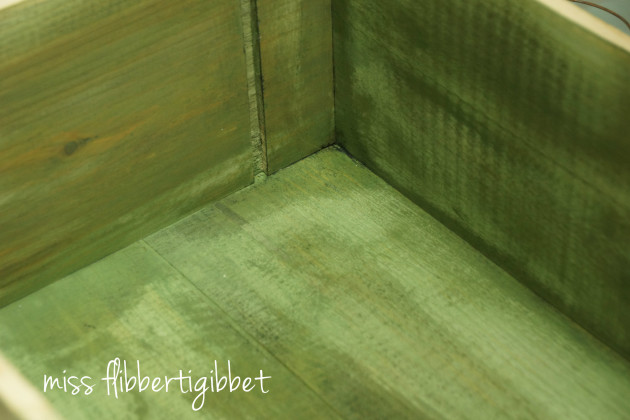 I did the inside first and liked how that darkened up….you know, like there had been some avocado wine in there……. 
I waxed the outside and decided that it was OK. Maybe not great, but OK.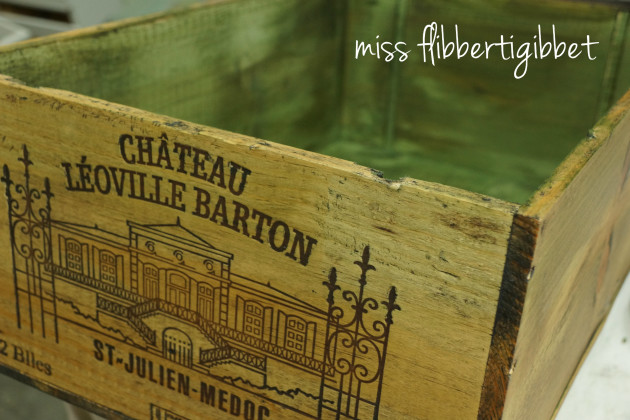 At least it doesn't look quite so new and unused….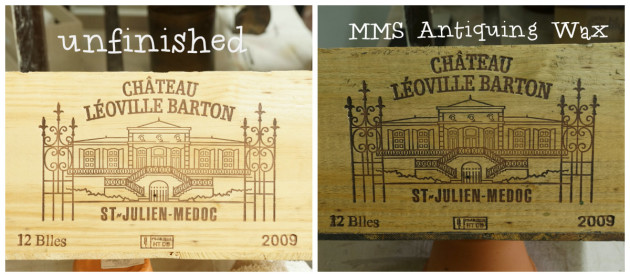 I have no idea what I'm going to do with it, but I'll figure something out……after all, it's just a box…..you put stuff in boxes, right?
And I have STUFF……LOTS of STUFF….
So, I'm good there. No worries.