I had something different planned for today's post….
Then I went outside to water some plants and was struck by how beautiful the hydrangeas were….I had to show you…
They looked as good last year but I just love them so much I can't stop showing them off!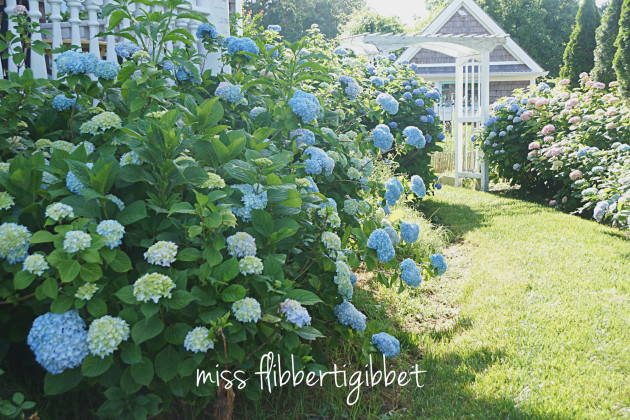 They have grown so huge this year thanks to the slow Spring we've had….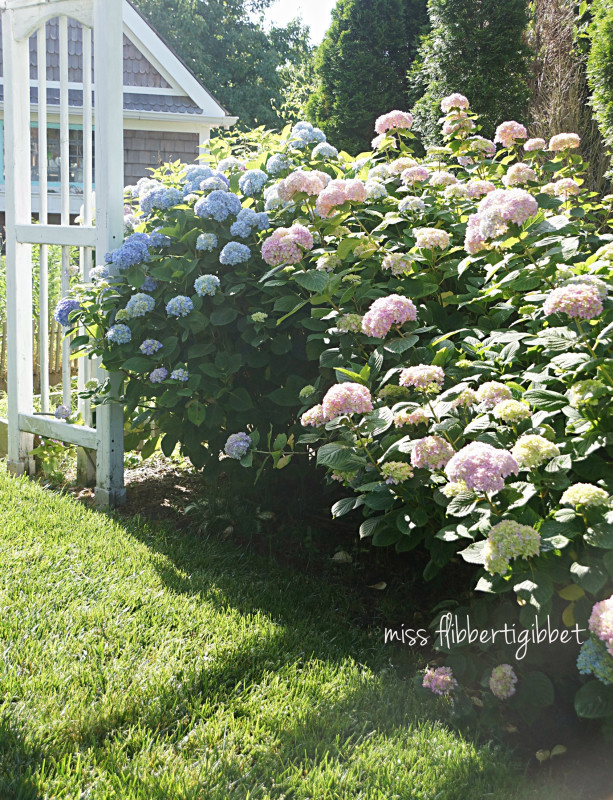 It was a bit later than I would normally take pics so there is a lot of sun, but it could be raining tomorrow so I shot anyway!
That window is my office/studio so I look right out on them and it is such a joy!
The blossoms are large and so varied in color…even on the same plant.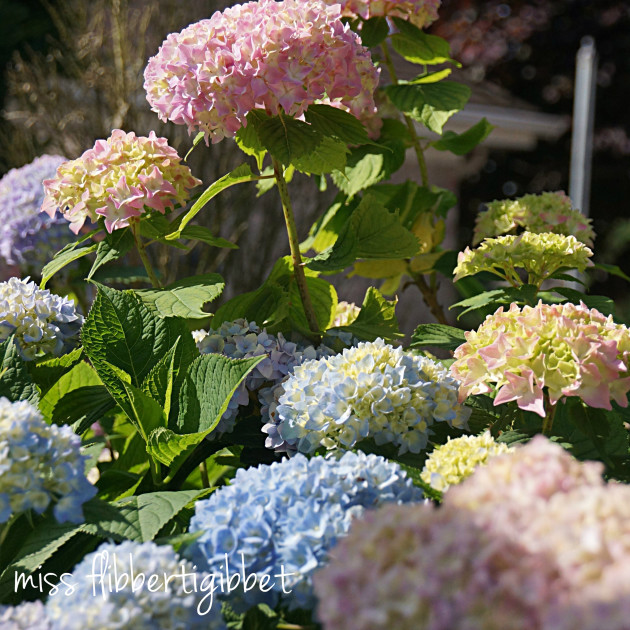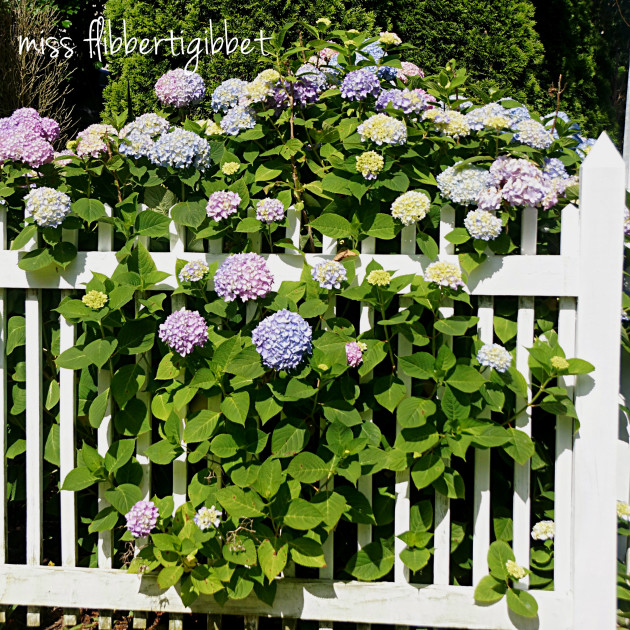 My brother and sister-in-law have bought a new house and I've promised her some plants this Fall….
I always have new bushes shooting up.
Nothing looks very good in the yard this year because I have just not tackled it yet….except the hydrangeas….my old reliable…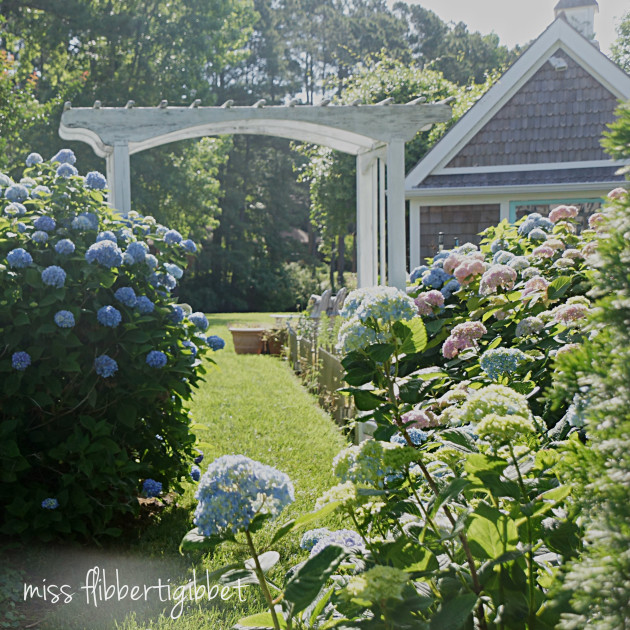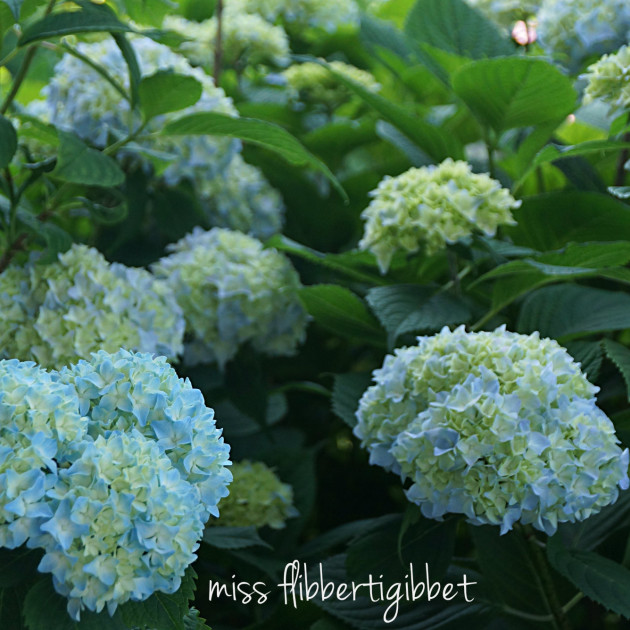 This last pic is amazing! All I did was adjust the size and sharpen it a bit….it looks JUST like that!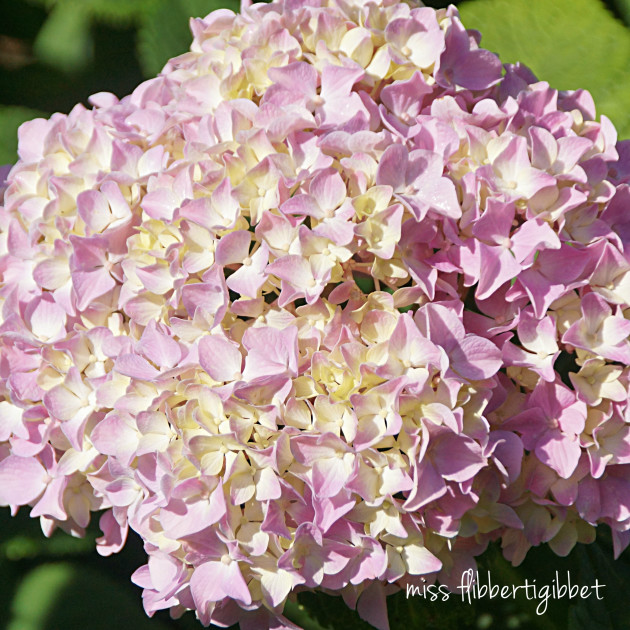 I don't do anything to help them…honestly. They are in sun most of the day and they get a good soaking in the morning from the soaker hoses in the bed. We also put mulch down each year, although we didn't this year. Sometimes in the hot summer I give them some extra water because they can look droopy. That's it.
Just wonderful aren't they?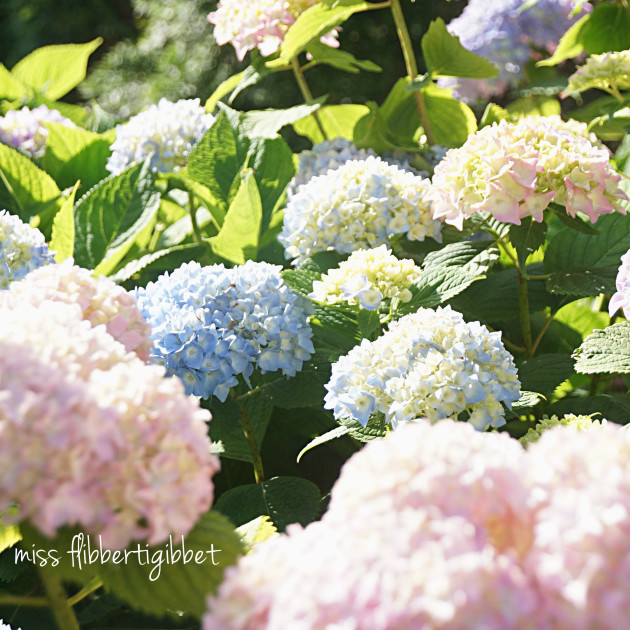 Hope you have a lovely day…….