I don't know about you but after that flush of gardening enthusiasm in Spring….by mid summer…..I could care less……
It's HOT and then HOTTER. I take my 5 mile walk (just threw that in so you'd realize I'm not a total loss) at 6am and even then, I come back all "dewy" , if you know what I mean.
Often, I will stop and yank some weeds when I get back since a little more dew never hurt anybody. But, in general, the garden goes to H-E-double hockey sticks in the summer……
I did decide to show you a few pics of what IS surviving well. My gardening goal is simple….LESS WORK FOR THE ELDERLY…..that would be ME.
So, I use lots of perennials, lots of flowering bushes and trees and…this is a new decision….much fewer under plantings. I am clearing out a lot of those "time saving" ground covers because they are NOT timesaving. I found instead, that I was spending a great deal of time pulling out weeds that had cleverly disguised themselves as the plant they were growing with…God DOES have a sense of humor……
So, the new garden undertaking is defined plants with mulch so I can see what the heck belongs there and what doesn't. Don't write to me and try and convince me otherwise, I don't want to hear it. I only have a defined time to live and I don't intend to use up any more of it pulling out buckets of little weeds.
I'm not irritable…..I'm just hot. You  haven't LIVED until you've had menopausal hot flashes in 100 degree weather…trust me, it's more fun than anyone should be allowed to have!
On to the garden…….
I could lie and say this is a cleverly done "artistic" photo but really, I walked outside with my nice and cool air conditioned camera and the lens fogged up. I took the shot anyway but didn't realize quite how blurry it was until I sat down to upload them. This is what you get…I'm NOT going out there again…
So….mid-July….
The gardenias on either side of the screened porch are done. They smelled wonderful while they were in bloom. A real Southern flower….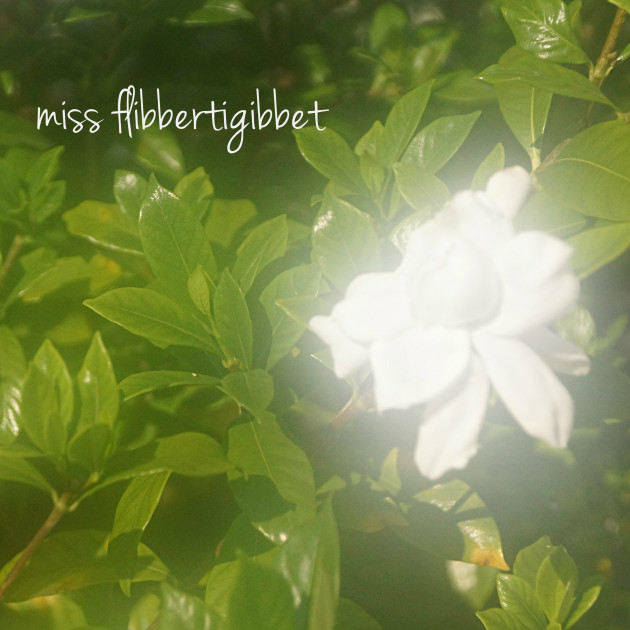 Eventually the lens cleared but not until I took a few more AWARD WINNING ARTISTIC pictures!
We have a really pretty crape myrtle tree that blooms all summer. I love the purple shade.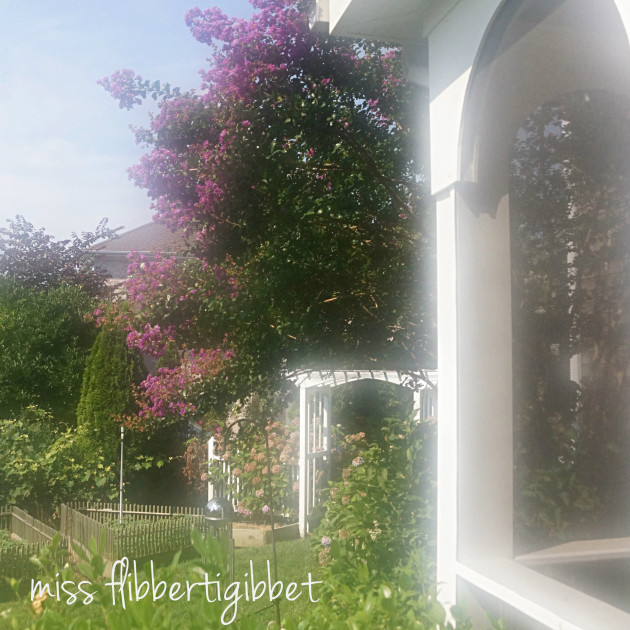 It's the largest form of the tree and it is really gaining height…almost to the gutter on the second floor.
The flowers are reminiscent of a lilac in shape.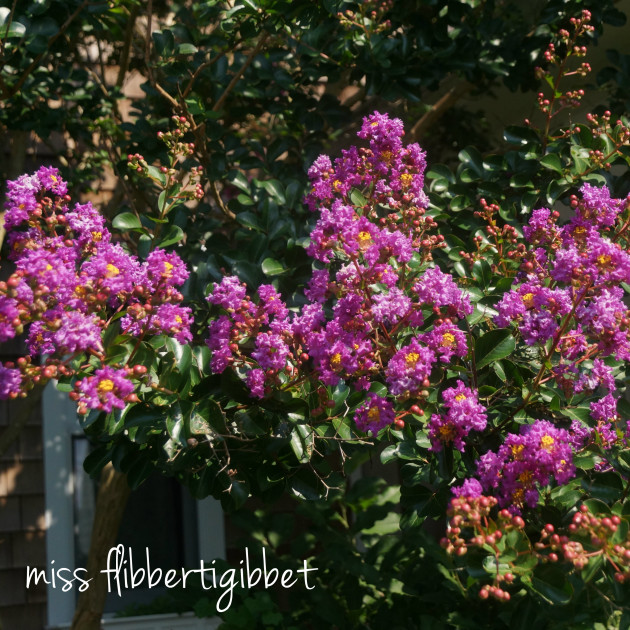 The hydrangeas are really fading and getting that nice papery feel….time to start drying!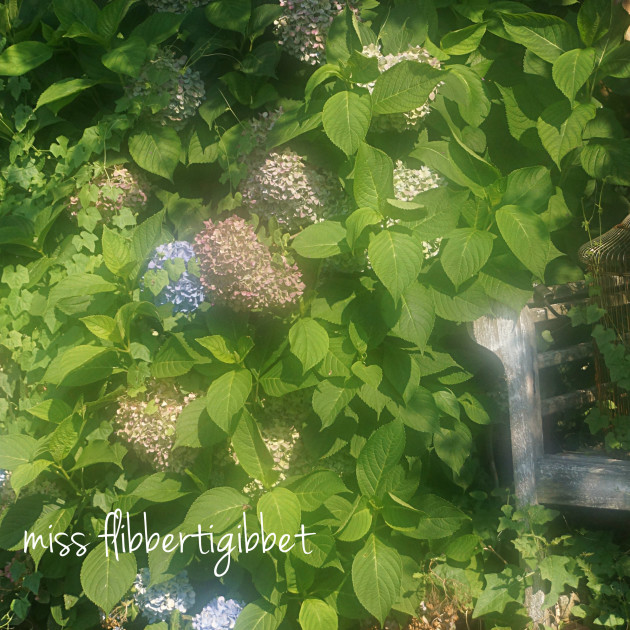 They still look so pretty though with the greenish, pinkish way they fade……very vintage looking.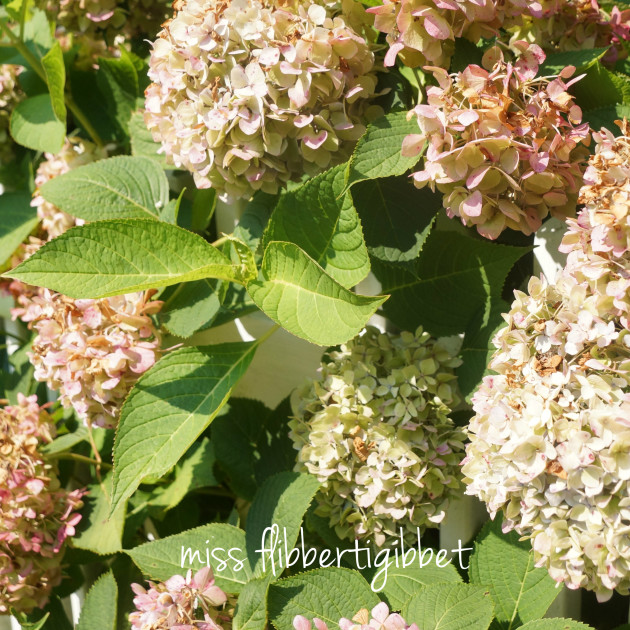 The border looks so much different now than when I showed the hydrangeas in the Spring.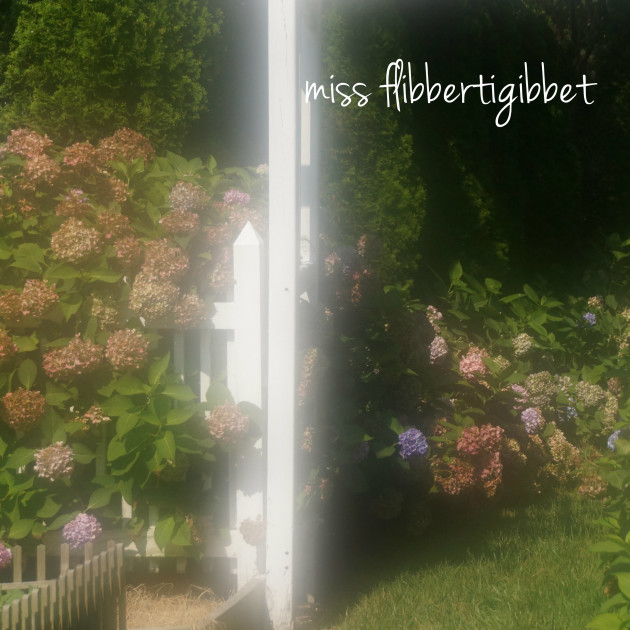 Before we leave the backyard….I'll show you the nice grapes we are getting on the vine. Concord grapes. Now, we rarely get any, the bits eat them…someone should throw a bird net over that vine….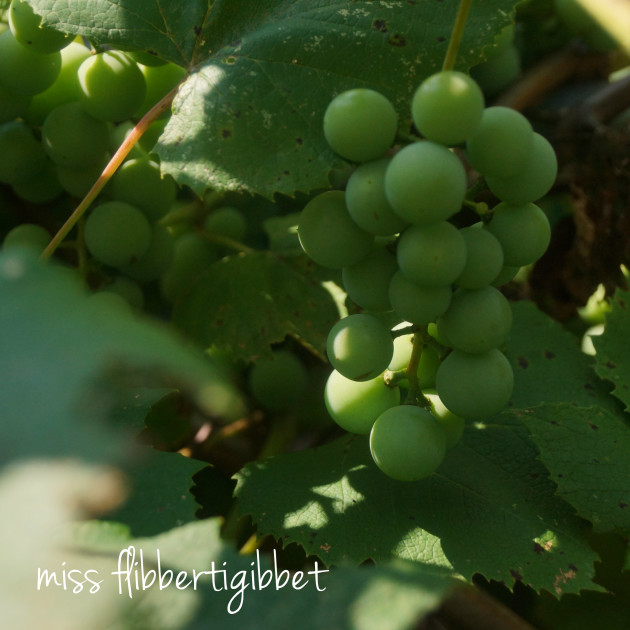 The flowerboxes with those re-purposed coat hanger trellises for the morning glories have filled out.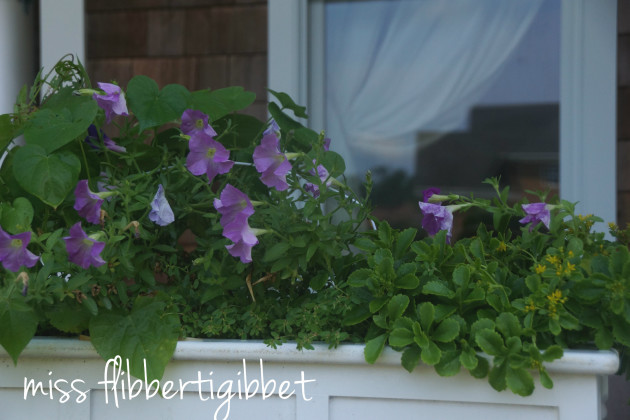 Morning glories close up in the heat so there are more showing this morning on the back side…..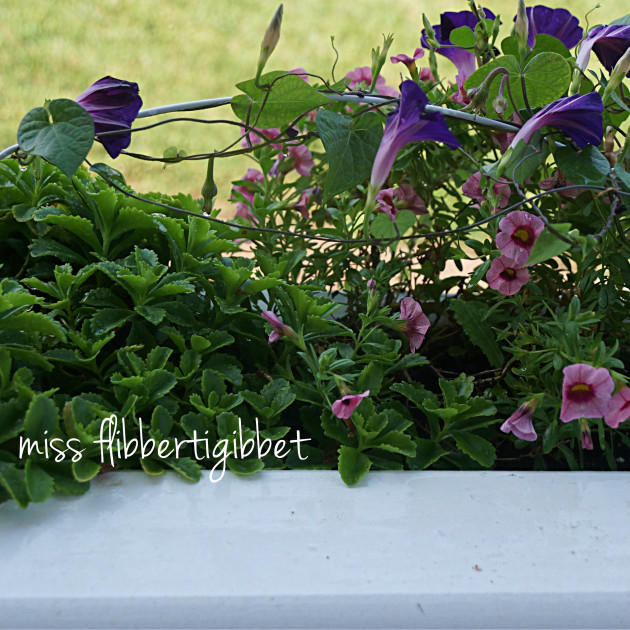 I found one left open….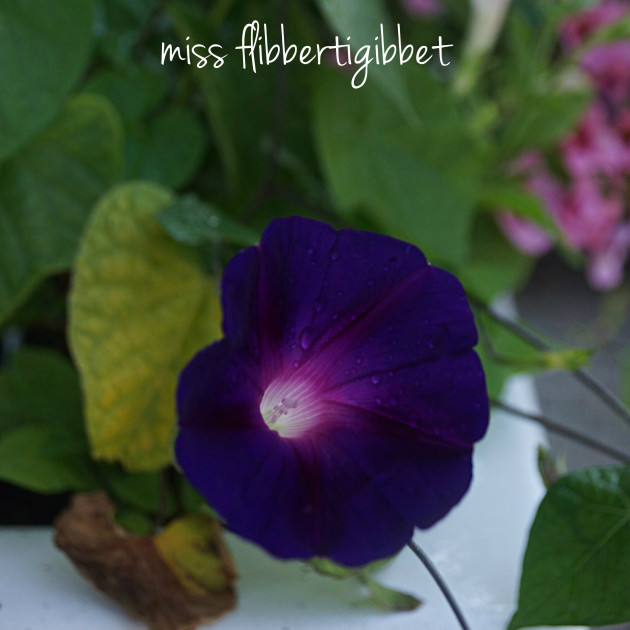 In front of the porch I have a huge bunch of Shasta daisies….I really need to thin them out……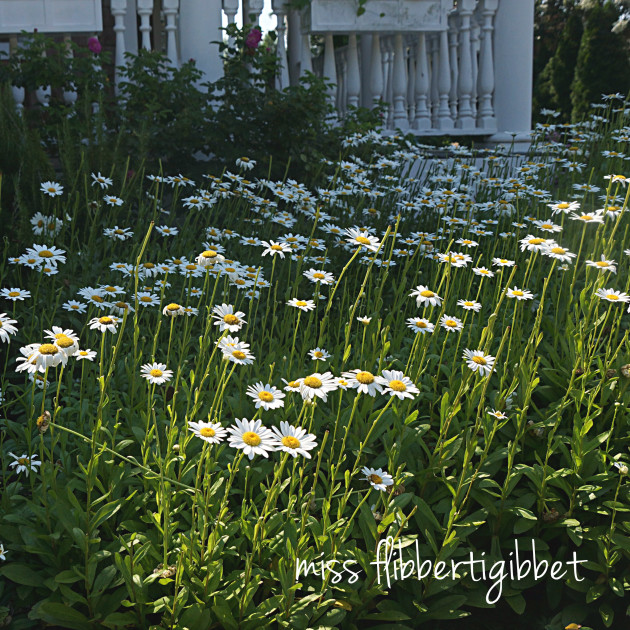 Remember in "You've Got Mail" when Tom Hanks brings Meg Ryan the daisies? She says " I think daisies are the happiest flower, don't you?"
I think she's right….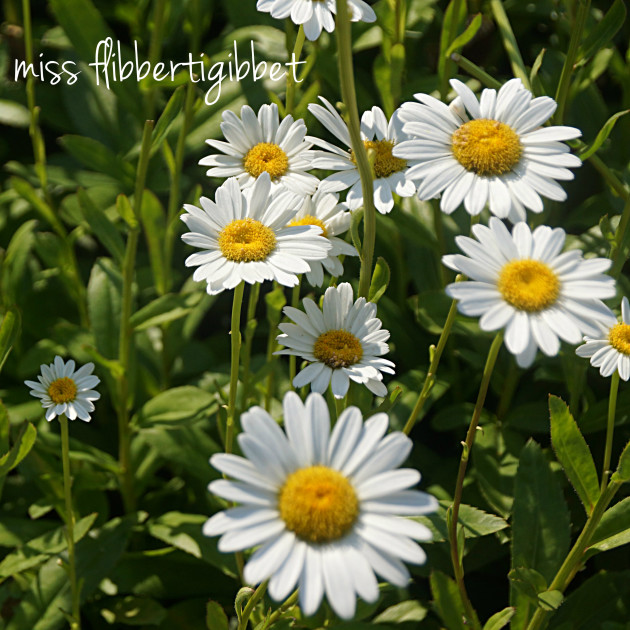 Out near the mailbox the rudbeckia or Black-Eyed Susan is blooming.
Another, super easy, no maintenance flower….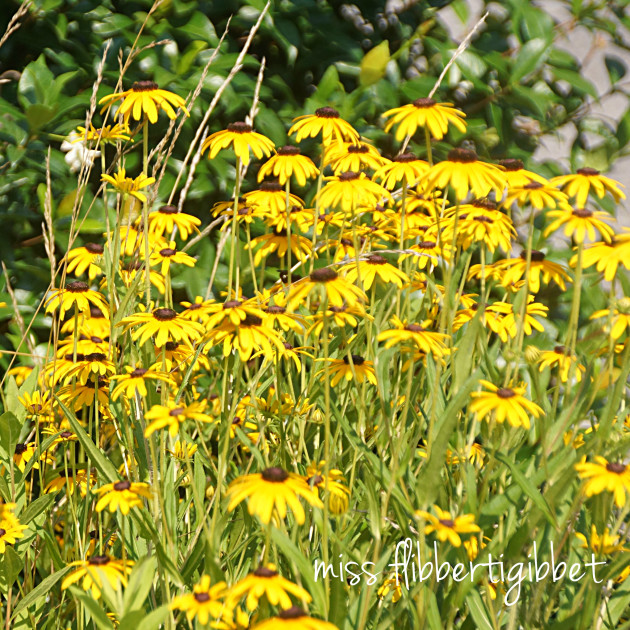 Growing around the mailbox is another popular Southern vine….Confederate Jasmine.
It smells wonderful and when it's in full bloom the bees love it. I'm not sure how the mail carrier feels but the bees like it just fine……
It's pretty much done now….so I'll prune it tighter around the box.I like to get to it before my husband does because when you prune it, a sticky, white substance comes out of the stems and he complains on and on about it…….so, it's better if I do it….