I'm still plowing through all the great colors in this new Powder River Organic Paint line…
Just a project re-hash……
OK….. side bar here…..I wrote that and then I thought….what exactly is a "re-hash"? Isn't "hash" already a hash? I mean, around here hash is what I make with leftover roast beef or ham. I dice potatoes, onions, carrots, celery and leftover meat, cook it all in some broth, thicken the broth and…..hash appears. Isn't a re-hash just the leftover hash you already made with the leftovers?
I either need to lie down or have a drink because this is like the chicken and the egg thing or how many angels can dance on the head of a pin……WAY beyond me….
Where was I……oh yeah….chairs….
Just a project REVIEW.…
I've used Baby Doe Pink on this nightstand…..
Buckskin on this side table….
Silverado and Turquoise on this desk/console table…
Gunpowder and Lakota White on this petite coffee table…
and now Bandana on these chairs!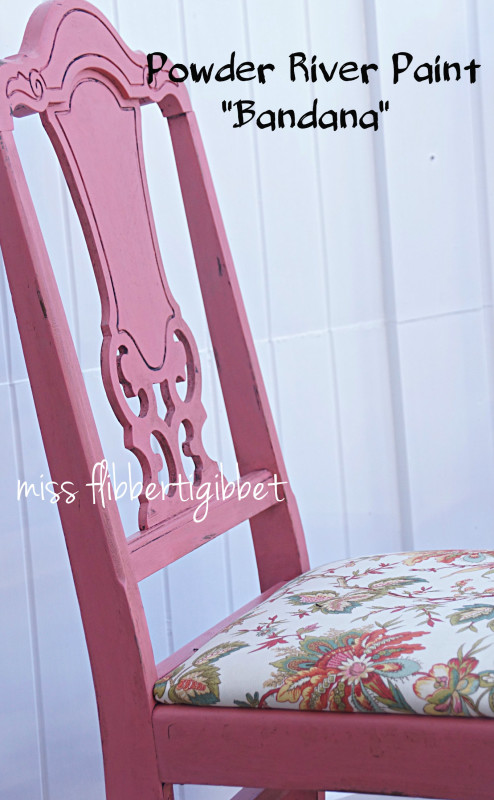 Only 11 more to go! 
I don't have a pic of them before but they were antique brown chairs. With ugly fabric seats…perfect for me!
Bandana is a coral shade which darkens up nicely with a coat of MMS Antiquing Wax.
Check out the color difference here in flourescent light vs. natural light like above!
No wonder we all look awful in public restrooms mirrors!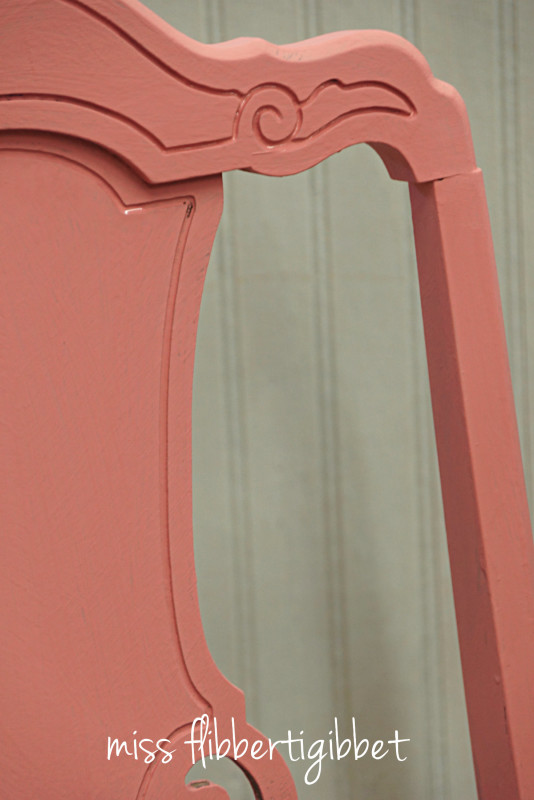 I use this wax pretty exclusively because it is designed to go over paint rather than for use as a stain/wax for wood and therefore has a bit lighter application than some of the other furniture waxes on the market.
You can see the change here…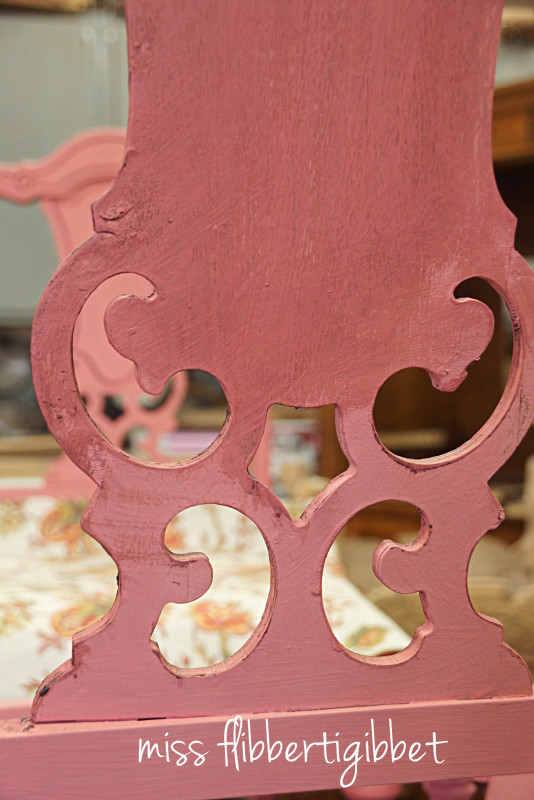 I recovered the seats with some pretty Sunbrella fabric I've had for awhile. I originally intended to make some pillows for the porch but I'm heading in a different direction there so I'll use it up for some projects for the shop instead.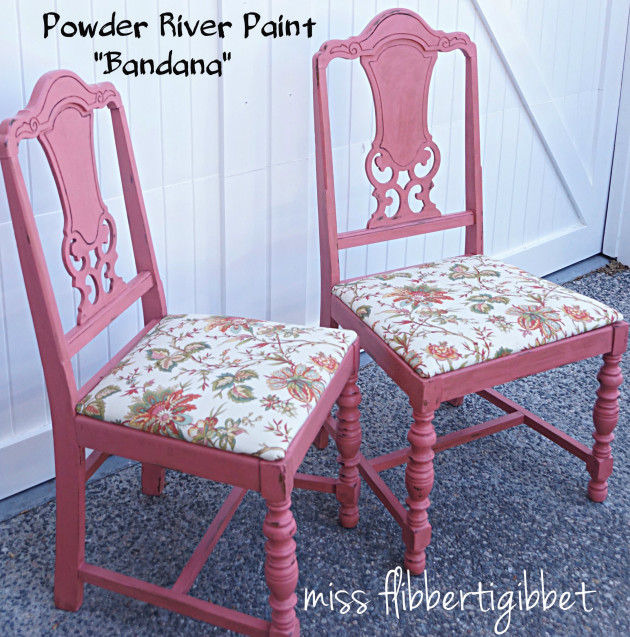 I decided on the Bandana color after I found the fabric. There are so many other colors in there that I can select another paint color for the next project and  I may get a whole different feel. I have a bench with a fabric insert that is on the worktable now. Maybe Prairie Grass and pick up some of that green?
I love how they turned out!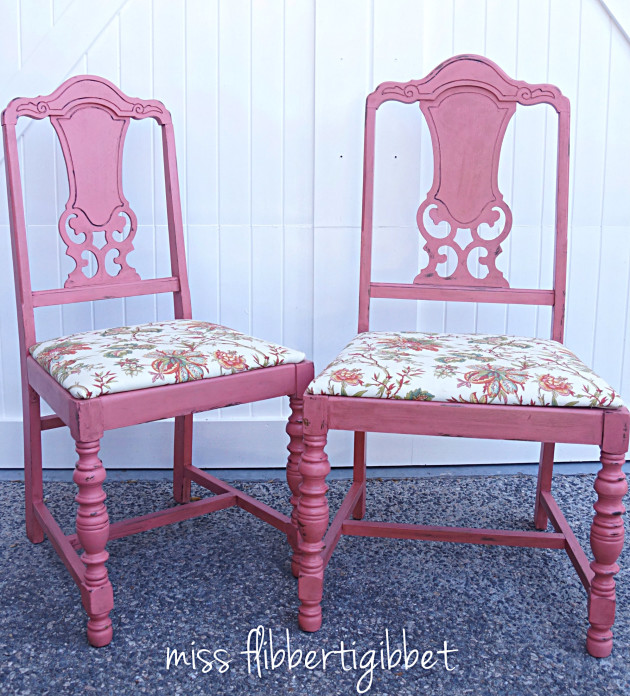 You can check out the whole line of colors by clicking the link at the top of the post or here if you're tired of scrolling…
Overcast and rainy here today…perfect for garage working.
At least it's not tornadoes like all you poor folks in the midwest! I hope things calm down out there!
Of course, hurricane season has started here…..sigh….